The Real Ferris Bueller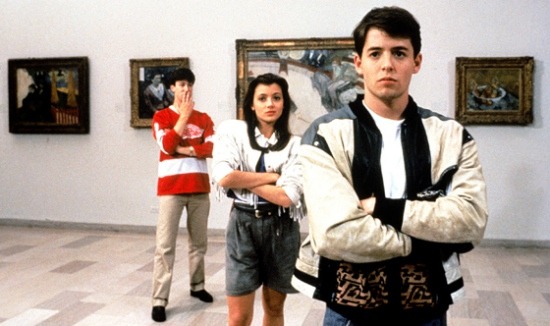 The death of 80's teen movie writer/director John Hughes has unearthed a bunch of new trivia on Hughes' filmography. For instance, did you know that the title character in Ferris Bueller's Day Off was actually based on Hughes' child hood friend? Edward McNally has written an essay for The Washington Post in remembrance of his friend, filmmaker, John Hughes. Here is an excerpt:
"Movie director John Hughes and I grew up on the same street in our home town of Northbrook, Ill. We both graduated from Glenbrook North, the high school where he filmed scenes from "Ferris Bueller's Day Off" and "The Breakfast Club," where his mom worked and two sets of our sisters were classmates. Because for years I was relentlessly pursued by a remarkably humorless Glenbrook dean about attendance, pranks and off-campus excursions — and because my best friend was in fact named Buehler — I've spent an inordinate amount of my life being unfairly accused of serving among the inspirations for Ferris Bueller." ... "For one of those Chicago adventures, we secretly borrowed a car almost as ridiculously conspicuous as the 1961 Ferrari 250 GT in the movie: my dad's purple Cadillac El Dorado (yes, purple). Put an extra 113 miles on the odometer. Hoping to erase that telltale mileage, we raised the back on a pair of jacks and ran the car in reverse. The Caddy did not fly backward into a ravine, as in the film. What it did do is quickly take off a clean 10,000 miles. Oops. (Yes, you bet he noticed.)"
McNally went on to become a presidential speechwriter from 1989 to 1991, and was senior associate counsel to the president from 2001 to 2005, and is now a trial lawyer in private practice in New York and Washington. Read the full essay now on WashingtonPost.com.