LOL: Megan Fox's Peer Pressure PSA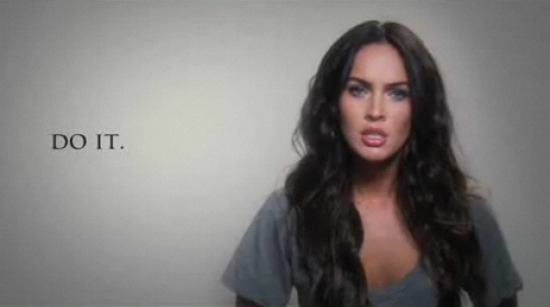 Every year thousands of High School kids are forced to confront a tremendous amount of peer pressure. Megan Fox has recorded this hilarious uncensored public service announcement to promote her upcoming horror film Jennifer's Body. Watch it after the jump.
Thanks to Screenjunkies for sending this over.
When small-town high school hottie Jennifer (Megan Fox) is possessed by a hungry demon, guys who never stood a chance with her, take on new luster in the light of Jennifer's insatiable appetite. From the Oscar-winning screenwriter of "Juno." Jennifer's Body hits theaters on September 18th, 2009.