Ed Helms Joins Central Intelligence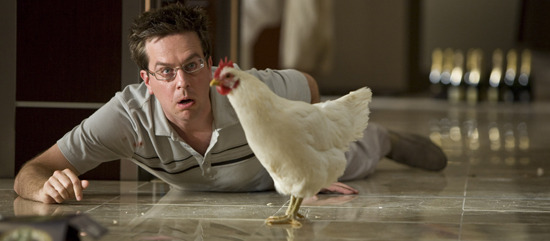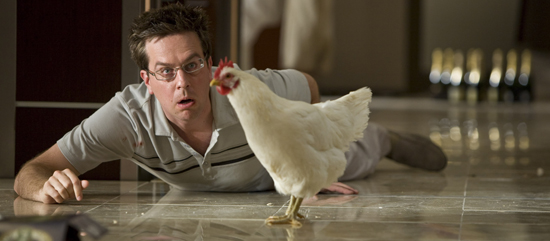 Variety says that Ed Helms, fresh from his Hangover high (and from his deal to star in the Alexander Payne-produced office comedy Cedar Rapids) , is having a star vehicle developed for him at Universal. The studio has purchased a spec script called Central Intelligence by Ike Barinholtz and Dave Stassen. No director or other case members are yet attached, but the script hinges upon the interconnection of the intelligence community and...Facebook? Where's Aaron Sorkin when you need him?
Helms will play "an accountant who's thrown into the world of international espionage after reconnecting with an old friend through Facebook." The first two beats of that logline sound fine, and really, there's nothing wrong with the third, but why does it have to be part of the logline at all? I envision twenty opening minutes in which Ed Helms sits around playing free Facebook games and commenting on funny photos. (Obviously that's not part of the movie, but again, why even mention it?) Ike Barinholtz was part of the MadTV ensemble, acting in over 100 episodes of the show and credited for writing 25, according to IMDB. That leads me to certain expectations about the tone of the script, but I can easily see Helms fitting into a comedic role as an unwitting intelligence agent.
Meanwhile, what about that other Facebook movie? The big one, The Social Network, by Sorkin and (perhaps) David Fincher? Sorkin recently talked to Making Of about the film, and you can see that clip embedded below. And, according to The Playlist, who have an inside source, the picture has quietly begin to see auditions from potential cast members. Having read one draft of the script I'm not as impressed as some were, but can see how an additional rewrite by Sorkin could turn it around. And if Fincher is on board...