David Mamet To Write And Direct New Anne Frank Picture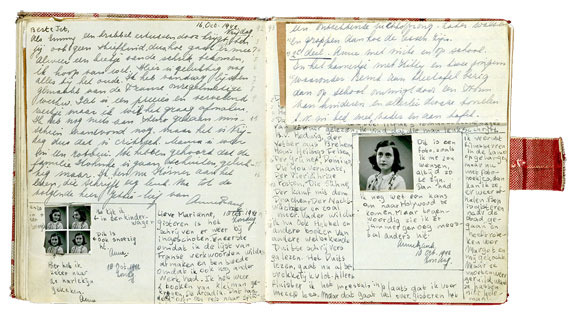 One of the most famous stories of the Holocaust is that of Anne Frank, a young girl who kept a diary of her family's attempts to evade the Nazis during their occupation of the Netherlands. Her father survived and after the war had her diary published wherefore it quickly became one of the most well known records of the suffering and atrocities of the time.
Disney have announced that they will be producing an adaptation of her story to be written and directed by David Mamet. This movie will be the next in a long line of Anne Frank stories for the big screen. The first adaptations came in 1959 with a Hollywood version, The Diary of Anne Frank, directed by George Stevens from the Pulitzer Winning play of 1955, and a Yugoslavian TV version. Since then, the play has had many revivals and several further film and TV iterations have been issued, including a very recent BBC serial.
This project is of immediate and great interest to me. Not only do I find Mamet to be one of the most accomplished screenwriters and impressively, sharply focused directors at work, I'm hugely intrigued to see his personal response to the Holocaust.
In his book Wicked Son: Anti-Semitism, Self-hatred, and the Jews, Mamet astutely criticized Schindler's List as "Mandingo for Jews". This was a typically scathing, as well as typically perspicacious, piece of criticism on Mamet's part but, again typically, caused some controversy.
For an amazing dramatization of Mamet's take on many of the the issues of his book, I must recommend his astonishing film Homicide. Ostensibly a police procedural thriller, Mamet eventually whips back the curtain to reveal some very provocative ideas at work behind the scenes. A genuine stunner.
Variety are reporting that Mamet has the rights to amalgamate the original diary of Anne Frank with material from the stage play, as well as his "own original take on the material that could reframe the story as a young girl's rite of passage". Yeah, it could – but who said it would?