Robert Rodriguez' Neverackers Removed From Dimension Film's Release Slate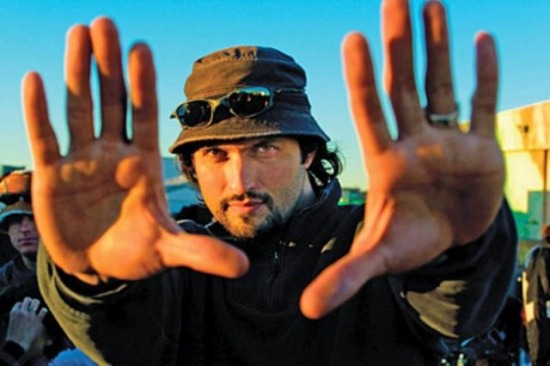 Why is it that every time The Weinstein Co becomes involved in a promising project, they somehow fuck it up? Robert Rodriguez' Nerverackers has been bumped off the Dimension Films calendar. Earlier this year, the genre arm surprised everyone with putting the mystery project in an April 16th 2010 release date. We've since learned a lot more about the sci-fi project. Enough to make us excited and earn our attention (those details repeated below).
What does the film's removal from the release schedule mean? We're not sure. Rodriguez was clearly not prepped to make the original announced release date, and seems too busy to jump into production any time soon.And Dimension Films has a history of making premature announcements.
Rodriguez is gearing up to co-direct a low budget feature length film based on the Grindhouse trailer Machete and is hands deep in producing the prequel/reboot of Predators at his Austin-based Troublemaker Studios. Rodriguez has also been developing a live-action adaptation of The Jetsons, which the filmmaker was hoping to go into production on following Neverackers.
So what is Neverackers about? The futuristic thriller set in 2085, and follows Joe Tezca, a man who is part of an elite unit dispatched to "quell a crime wave in a theoretically perfect future society." In the process, he discovers that "Nerverackers" are on a rampage for control of the city. Tezca consequently sets forth on a mission to reveal the cover up by the ruling class and stop the "Nerverackers" before time runs out.
source: Bloody Disgusting