Cool Stuff: Alien And This Is Spinal Tap Posters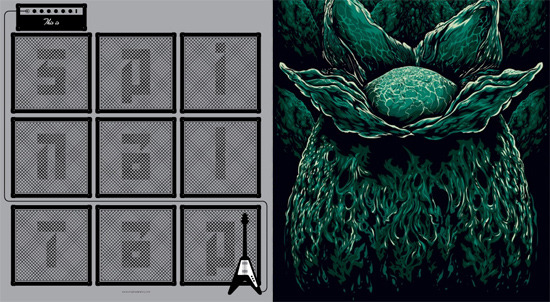 The Alamo Drafthouse has upcoming screenings of Alien and This is Spinal Tap, which means they've commissioned some artists to create some cool limited edition poster prints.
The ALIEN poster by Australian artist Ken Taylor shows a batch of Alien eggs. Hand numbered and printed on 24"x36" paper at D&L Screen Printing, available for $30 on Mondo Tees. They are also offering a more limited edition varient which is printed with glow in the dark inks, available for $60.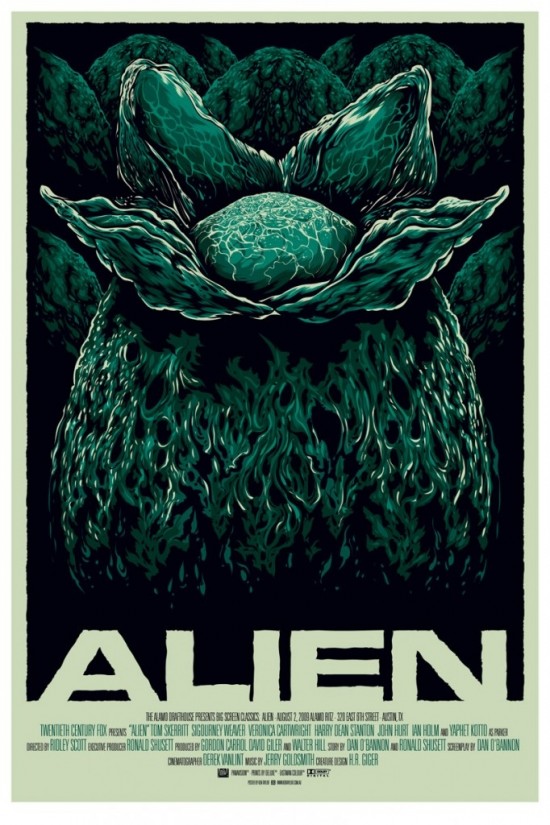 Also, The Small Stakes created a minimalist poster for This Is Spinal Tap which features a bunch of Amps. Printed on 24? x 36 metallic silver paper, and available on Mondo for $30.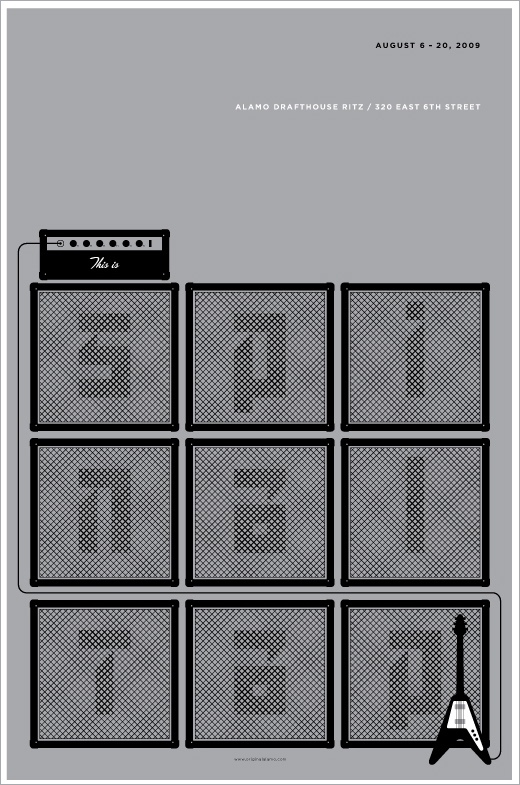 Cool Stuff is a daily feature of slashfilm.com. Know of any geekarific creations or cool products which should be featured on Cool Stuff? E-Mail us at orfilms@gmail.com.