Sony Rifles Through Michael Jackson's Coffin, Will Release 'Concert' Film In October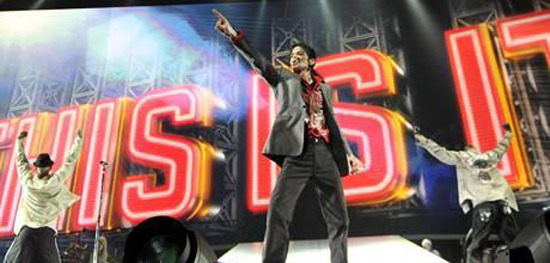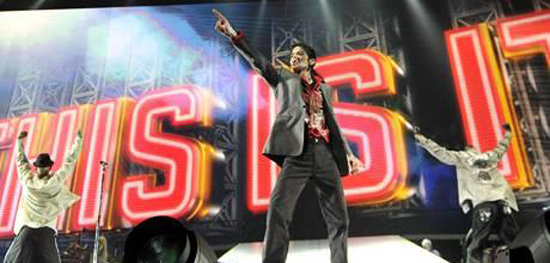 Ugh. From any perspective other than that of an accountant, This Is It, the movie built from recent Michael Jackson rehearsal footage, sounds like the worst kind of exploitation. And now you'll be able to see it this fall, thanks to Sony. Speculation has run rampant for weeks that Sony would be the high bidder for the footage owned by the Jackson estate and AEG Live, and Variety reports that it is so: something like $60m is what it cost.
October 30, appropriately, is the date for the picture's release. 'Select sequences' will be in 3D, and if there's anything more (in)appropriate to Halloween than seeing Jackson's devastated mug 50 feet tall in 3D, I'm not sure what it is. You could probably splice in outtakes from Piranha 3D without many people noticing.
High School Musical director Kenny Ortega was choreographing the impending tour, and is directing the film. The source material was shot in HD at the Staples Center and the Forum in Los Angeles during Jackson's rehearsals for a planned series of fifty concerts in at the O2 Arena in London. That's an amazing run, not to mention probably a significant financial coup for the O2 Arena and city of London, so filming the rehearsals for the purpose of documentary was a great idea.
Now, the whole point is for AEG Live to recoup a shitload of money that had already been spent on the concert series. According to Billboard, $85m in tickets had been sold and needed to be refunded, $30m had been spent on production and Jackson had been given a $10m advance. The company has insurance which is probably paying back some of that money, but you can rest assured that the decision to quickly sell off this rehearsal footage has more to do with recouping costs (and hopefully making a profit) than anything else.
Question is, who will actually go see this? Michael Jackson die-hards seem to have few quality barriers when it comes to digesting product related to the pop star, so I'm sure the answer to my mostly rhetorical question is 'millions.' Sigh.