VOTD: The Pilot Episode Of NBC's Community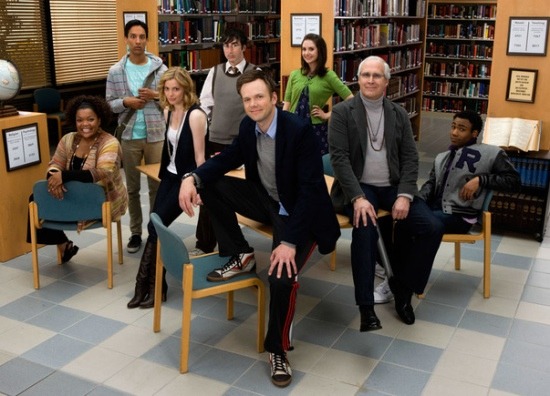 NBC is getting clever with their marketing of the new half-hour comedy series Community, putting the entire pilot episode online for anyone in the United States to watch. The catch is you need to become a fan of the show's facebook page to view the episode. They also make it very easy to tell your other facebook friends about the show. Considering the show won't premiere until Thursday, September 17, 2009 at 9:30pm, and its a commercial free presentation, I think it might be worth sharing.
The series is created by the Russo brothers, who directed a bunch of episodes of Arrested Development, wrote and directed the 2002 film Welcome to Collinwood, and the 2006 comedy You, Me and Dupree. The show is set in a community college (hence the title), and centers on Jeff (Joel McHale), a suspended lawyer who is back in school after his college degree is deemed invalid by the State Bar. The series also features Chevy Chase, Alison Brie (Trudy from Mad Men) and Donald Glover (of Derrick Comedy and Mystery Team fame). Head on over to Facebook and become a Community fan to watch the pilot episode.