3D Roundup: Venice Announces Contenders For 3D Prize, Underworld 4 To Be 3D, Avatar Day Details And More...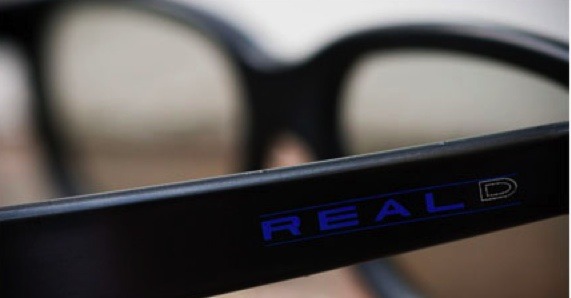 You might well argue that 3D is nothing more than a gimmick but I would wholeheartedly disagree. You might as well say stereo sound over mono is a gimmick or that zoom lenses are a gimmick. The addition of a "second eye" opens up so many new expressive storytelling devices for filmmakers that this new dawn of digital 3D deserves to be taken as seriously as the advent of three-strip technicolor. It's a popular claim that having seen a film in 2D you didn't "miss anything", but that would be equally true if you saw a film down-mixed to mono sound, on a laptop screen as opposed to in a huge auditorium or a color film when desaturated. These aren't necessarily things you'd know you are missing out on.
The Venice film festival are taking 3D suitably seriously, it would seem with the announcement of a new prize for the best 3D picture of the year. Variety name nine films as eligible, two of which will be playing at the festival: Up and The Hole, which receives its world premiere in Venice.
The other seven are Journey to the Center of the Earth, Monsters vs. Aliens, My Bloody Valentine, Battle for Terra, Coraline, Jonas Brothers: The 3-D Concert Experience and Ice Age: Dawn of the Dinosaurs.
Not having seen The Hole I can only really tip on the basis of the others, and in that case it would be Coraline out front, head and shoulders.
The festival is also set to screen "3-D pics by local helmers David Zamagni (Daimon) and Nadia Ranocchi (Cock-Crow) in the new Orizzonti 3-D section" while Ranocchi will bring that personal experience of 3D to bear as one of the judges for the competition prize.
Looking at that list there's a clear set of genre biases in place with family films and horror product taking up each and every one of the slots. It's even starting to seem mandatory that animated family films are released in 3D (I hope this doesn't hurt The Princess and the Frog).
Continuing the trend for horror pictures to be given a 3D style, Shock Till You Drop have announced that Sony are planning a fourth Underworld picture, this one in stereo vision. There's no casting details on Underworld IV as yet with the only extra info being the planned release date of January 21, 2011. Gotta love these studios planning a release date before an actual film to go in the slot. No wonder so many of these franchise films are so wonderful.
Korea is about to get in on the 3D horror act too, with Kim Jhi-Woon directing the country's first stereoscopic spooker. According to HanCinema, Soulmate will be produced to by the Korean FX house Macrograph on a budget of $2 million. It sounds like standard slasher fare with the noted twist being that the victims will be a "dream team of good-looking boys" rather than "the usual fare of (pretty young) girls".
Courtesy of Premiere, French readers can already find out just where they'll be able to join in with Avatar day, wherein cinemas across the world will be screening 15 minutes of Cameron's upcoming epic for free. The day itself is August 21st, not so long away now, so keep an eye on the official site for your country's roster of participators. Just don't expect, as per a report on Marketsaw, for non-digital IMAX cinemas to be playing much of a part. They tell us:
Fox has confirmed to various theater owners that the special 15 minutes of Avatar material will only be screened in Digital IMAX locations, except for very large centers wicih will have a print version. What this means is that some small to medium size cities (like where I live) will NOT be able to see anything on Avatar Day because if they have an IMAX screen (typically only one), it could be an IMAX film location.
Storm in a teacup? Maybe – I don't know how many small to medium size cities have only IMAX film set ups. Not many, perhaps? I would imagine those would be just the locations to get stuffed with a limp IMAX digital set up.