GI Joe: The Rise Of Cobra - What Did You Think?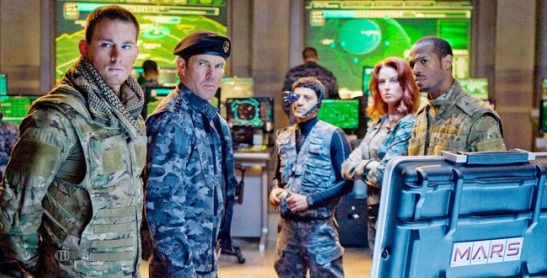 Stephen Sommers' GI Joe: The Rise of Cobra hits theaters today. As more reviews come in, it is becoming more clear why Paramount was afraid to screen this film for critics. The Tomatoemeter rating on Rotten Tomatoes has drops even further with each new review tabulated. At 1:30am on Friday morning, it stands at 52%, and the US reviews won't begin to be added into the mix until later today.
I hope to check out the film this weekend, but I'm not expecting much. If this film has anything going for it, it's that everyone is going in with low expectations, which will likely result in "more fun than I was expecting" responses. "Better than Transformers 2" seems to be the one sentence review quote I've heard over and over. But with Transformers 2 considered one of the worst reviewed blockbusters of all time, is that statement really saying much?
Discuss: I want to hear what you guys think. What did you like? What did you hate? Were the action sequences worth the price of the ticket? Did you play with the toys as a kid? I did. Are you a GI Joe fan today? Leave your thoughts in the comments below!