Which Film Will Jason Reitman Direct After Up In The Air?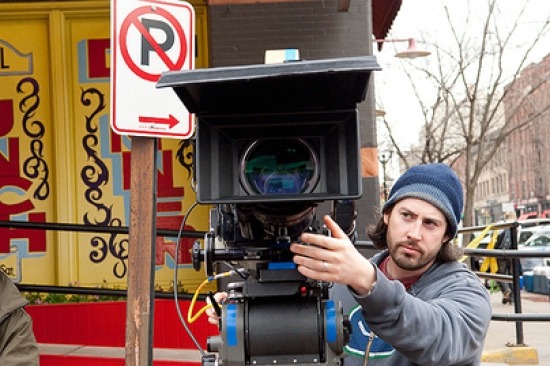 Jason Reitman's new film Up in the Air premieres next month at the Toronto Film Festival, the same fest that launched Juno a couple years ago. The movie will hit theaters nationwide likely later this yes, possibly in December. So what is Jason cooking up next? Variety has an article tonight about how Reitman has set up a new production shingle in West Hollywood called Right Away Films, where he will develop projects inhouse to direct, or possibly produce. Hidden far into the article is a list of projects that Right of Way Films is currently developing. We've done some research, and put together some of the details. Let's take a look at some of the projects that might be Reitman's next:See Also: Sambo – Legendary director Sidney Lumet's daughter Jenny Lumet broke onto the scene writing the award winning screenplay for Rachel Getting Married, and this is one of two projects shes working on now. What is the screenplay about? We're not sure. Lumet explained the title and breifly discussed the project in the Wall Street Journal: "I looked up something like mixed race on Wikipedia and that's [the term] I found. I said Jason might be the only person on the planet who should do this." ... "what I can tell you is that I'm kind of a multi-culti chick. It's so cloak-and-dagger, oh God, but I can tell you that it's as irreverent as one can manage. I'm so sick of all the sanctity and February [Black History Month] is the holy month and I want to puke my guts out." Sounds either serious or very politically incorrect. Either way, I'm interested.Untitled Duplass Brothers Project – Variety mentions that The Duplass Brothers are working on a new script for Reitman. Jay and Mark Duplass broke onto the scene as part of the indie mumblecore movement (The Puffy Chair, Baghead...etc). They are developing a project for Fox Searchlight called Table 19, which Reitman will be executiveproducing (this might possibly be the project Variety was talking about, but it is unclear). The story focuses on a group of strangers thrown together at the singles table at a wedding of a mutual acquaintance. The Duplass Brothers will direct, and Mark Duplass will star. I've been a fan of the Duplass brothers since discovering their film at a cold day screening at the Prospector theater during the Sundance Film Festival. Their methods seem to be heavily improv, which leads me to believe that if Table 19 isn't the project mentioned in the trades, then it will be another project that Jason will be producing, not directing.Bonzai Shadowhands – Formerly setup at Reitman's previous production company Hard C, Bonzai Shadowhands follows Rainn Wilson as a once-great ninja who is now living a life of mediocrity as an alchoholic in San Fernando Valley. Wilson also wrote the script. Sounds like fun, or maybe too much fun?
Whispers in Bedlam – Based on a short story by Irwin Shaw, this comedy is about a football player with hearing problems who receives experimental surgery and finds himself suddenly able to hear everyone talking from far distances. Written by Matt Spicer and Max Winkler (son of Henrey Winkler, co-writer of the upcoming comedy The Adventure's Handbook). The story doesn't immediately pull me in, but I've heard good things around Hollywood about Max Winkler.
Pierre Pierre – Reitman was at one time attached to this project, although its not mentioned in the new Variety article. Ranked the 11th hottest screenplay in Hollywood in the Black List, an annual poll of 150 development executives and high-level assistants, Fox Searchlight paid close to a million dollars upfront for the screenplay by Edwin Cannistraci & Frederick Seton. Described as simular to Bruno/Borat, the story follows a "self-indulgent, lazy, French nihilist who is transporting a stolen Mona Lisa from Paris to London." Through the journey, "he comes to love his home country again." Jim Carrey has been attached to star. For me, this is probably the least interesting project of the bunch.
And of course there is also the possibility that Jason might jump to direct something else entirely. Reitman was working on the script for Up in the Air when the opportunity to direct Juno suddenly presented itself. So you never know.