Ridley Scott Developing Brave New World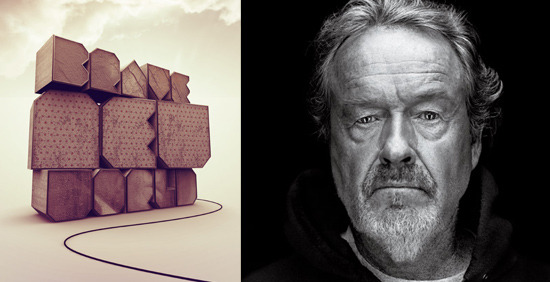 We may receive a commission on purchases made from links.
In June 2008 we told you that Ridley Scott's next film would likely be first major Hollywood adaptation of Aldous Huxley's 1932 classic Brave New World, possibly with Leonardo DiCaprio in the lead.
Over a year later, the project has just now been officially announced and set up at Universal. Scott will produce, and hopes to direct. Dicaprio will produce, and might star. DiCaprio and Scott's involvement beyond producing depends on the script and the timing of the development, which has has only just begun. According to RiskyBiz, Apocalypto scribe Farhad Safinia has been hired to pen the adaptation, and will begin shortly.
Scott has waited 20 years to get his hands on Brave New World, and now that he has his chance, I would doubt that he is going to do whatever he can to make it happen. Last year he publicly said that he hoped to go into production on World after his Robin Hood project, then titled Nottingham. The book, which was first published in 1932, can be purchased on Amazon for around $10. Here is a description of the plot from the book's cover:
Aldous Huxley's tour de force, Brave New World is a darkly satiric vision of a "utopian" future—where humans are genetically bred and pharmaceutically anesthetized to passively serve a ruling order. A powerful work of speculative fiction that has enthralled and terrified readers for generations, it remains remarkably relevant to this day as both a warning to be heeded as we head into tomorrow and as thought-provoking, satisfying entertainment. When the novel Brave New World first appeared in 1932, its shocking analysis of a scientific dictatorship seemed a projection into the remote future. Here, in one of the most important and fascinating books of his career, Aldous Huxley uses his tremendous knowledge of human relations to compare the modern-day world with his prophetic fantasy. He scrutinizes threats to humanity, such as overpopulation, propaganda, and chemical persuasion, and explains why we have found it virtually impossible to avoid them. Brave New World Revisited is a trenchant plea that humankind should educate itself for freedom before it is too late.
Many sci-fi stories and films have been influenced by Brave New World over the years, including Demolition Man, which is set in a world based loosely on the one presented in the book. In fact, Sandra Bullock's character is even named Lenina Huxley, referencing both the author Aldous Huxley and character from the book, Lenina. Scott's return to sci-fi excites me, and this project is definitely more interesting to me than the Alien prequel that he became attached to last week.