Judd Apatow Signs Three Picture Deal With Universal; How Much Money Will Funny Make?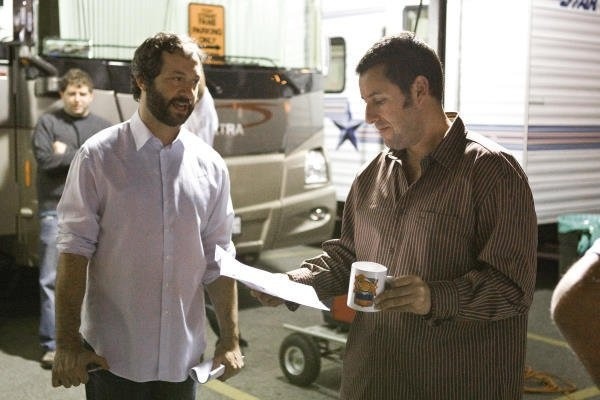 I can't tell you much about Judd Apatow's new film project, but I do know for sure that his next three films will begin with the Universal Pictures logo. Apatow has just inked a deal with Universal for his next three films as director.
Even though Apatow has produced films for other companies, he has never directed a film outside of the Universal City-based studio.
Apatow's latest, Funny People, hits theaters this Friday and no one in Hollywood has any idea how popular the film might be. I have talked to quite a few people who have seen the movie, and their opinions are as across the board as they come – from absolutely hated it to best movie of the year. The lengthy running time is bound to turn some people off, while others might be upset with the bait and switch (the film is more of a drama about funny people than a comedy — not to say it doesn't have a lot of laughs). I'm expecting to like it quite a bit as I enjoyed an early draft of the screenplay (although it seems like the third act problems might not have been fixed during production).
Early trailers played up the illness storyline, while later trailers don't even make mention of the story's inciting incident, and some outlets have been questioning why Universal isn't marketing the film in outdoor advertising as a new Adam Sandler film (still not as worse as The Weinstein Company keeping Seth Rogen off the billboard ads for Zack and Miri Make a Porno... At least Sandler appears in photo). Analysts are predicting anywhere from $20 million to $35 million for the film's opening.
source: Variety