Fantastic Mr. Fox Movie Trailer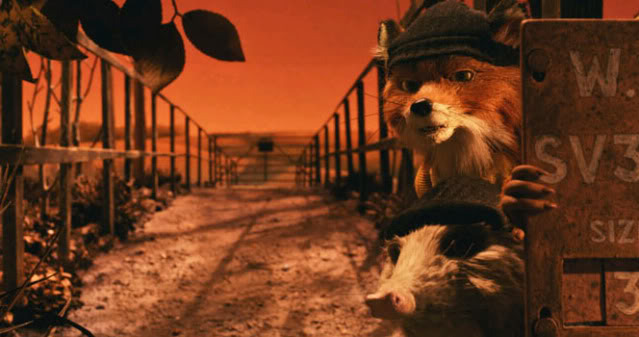 I'd hoped that when I saw the trailer for Wes Anderson's Fantastic Mr. Fox, which debuted today at Yahoo, any doubts I had based on early stills would immediately evaporate. Instead, they've deepened. There are great little moments in here, mostly through dialogue, but the animation doesn't have me convinced. It looks very flat, like Wes Anderson's trademark dead-on framing has finally betrayed him. (On the other hand, the character designs look just like drawings by Anderson's brother, which must finally be a family aspiration brought to fruition.) That sense of creepy '60s/'70s television animation hasn't gone away, and the whole clip has a feeling of disconnection. See for yourself after the break.
The framing and composition is so flat, in fact, that at times I thought of video games while watching this trailer; probably the last thing Wes Anderson wants me to think. (Specifically, it was Rolling Thunder that came to mind.) I really hope that, when viewed all of a piece, the animation and framing work for the story. But right now I don't see it, and that's a drag.
Meanwhile, the other day I mentioned that the film would premiere at the BFI London Film Festival (instead of at Venice, to which Fox Searchlight had reportedly applied, or TIFF) and wondered if that meant the movie wasn't any good. Fox Searchlight contacted The Playlist and said it was the studio that passed on Venice, TIFF and the offered opening night at the New York Film Festival in favor of the the London premiere. The film is the product of a British novel and the film was shot in London, so the UK premiere made the most sense. Good enough, then.
Fantastic Mr. Fox is based on the book of the same name by Roald Dahl and features the voice work of George Clooney, Meryl Streep, Jason Schwartzman, Bill Murray and others. It opens on November 13.
Watch the trailer in High Definition on Yahoo.