Page 2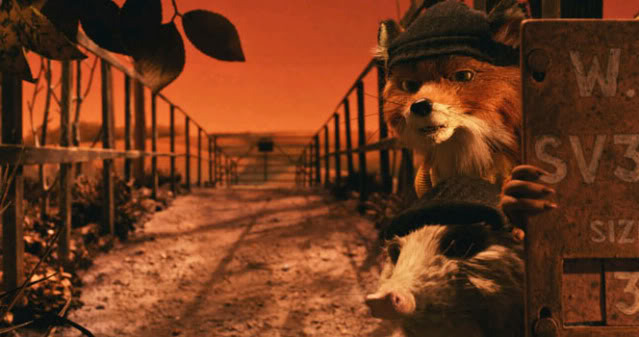 Page 2 is a compilation of stories and news tidbits, which for whatever reason, didn't make the front page of /Film. After the jump we've included 25 different items, fun images, videos, casting tidbits, articles of interest and more. It's like a mystery grab bag of movie web related goodness.
The folks at ScreenCrave (with guests from Collider and other sites) spent some of Saturday night shooting and editing footage, and the super-secret (ok, not that secret) project is out: Iron Man 2 has been sweded.
Tony Scott's Unstoppable may actually be that. Not only is Denzel Washington back on board, production offices have been set up in Pittsburgh for a mid-September start. [Production Weekly]
From the bad title change department: Reposession Mambo becomes Repo Men. Which fans will be more angry, those for Alex Cox's Repo Man or Darren Lynn Bousman's Repo! The Genetic Opera? [STYD]
Didn't get to Flynn's Arcade at Comic Con? Now you can hear the entire first track from the Tron Legacy soundtrack by Daft Punk. I've had this on repeat all morning. [Latino Review]
The live-action Akira remains a priority project at Warner Bros, according to producer Andrew Lazar, but if it does get the green light, it won't be any time soon. [AnimeNewsNetwork]
Resident Evil producers Paul WS Anderson and Jeremy Bolt bought the rights to Peter V. Brett's novel The Warded Man. Anderson is attached to direct the story of "an undetermined future where mankind is beset by nightly attacks from demonkind and has been thrown back into a feudal state." [THR]Charlize Theron has acquired the rights to Christopher Buckley's satire Florence of Arabia, for which she'd produce and star. [Variety]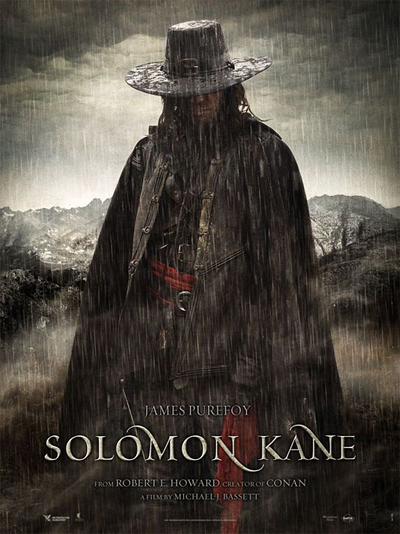 There's a new teaser poster for Solomon Kane, which we previewed at Comic Con.
Amanda Crew will appear opposite Zac Efron in Charlie St Cloud, a supernatural romantic drama. [THR]
Universal also changed the release date for a couple of other films. The Fourth Kind gets The Wolfman's Nov 6 date; MacGruber goes to April 16, 2010; Get Him to the Greek goes to June 11, 2010. [Variety]
Hoping to see the Comic Con trailer for A Nightmare on Elm Street? It's not coming online any time soon, says producer Brad Fuller.
Comic book writer Larry Hama talks about the GI Joe movie in a featurette from Paramount. [CHUD]
Speaking of GI Joe, Collider has a bunch of clips from the film.
Remember when movies were just movies and not franchise setups? That may unintentionally be the case for Monsters vs. Aliens. The film didn't do gangbusters overseas, and Jeffrey Katzenberg says it might not get a sequel. [THR]
A number of sites got to do an Iron Man 2 set visit, and CHUD and Superhero Hype have both started to post their reports.
There have been rumblings that Zhang Yimou's new film is actually a remake of the Coen Brothers debut film Blood Simple. That is indeed the case, and Sony Pictures Classics has picked up the project. Instead of a bar, the film is set in a noodle shop. [indiewire]

Here are some of the first pics of Michael Sheen and other actors in character for Summit's Twilight sequel New Moon. [ohnotheydidnt]
Did you like the karaoke renditions of 'Here Comes Your Man' and 'Sugartown' by Joseph Gordon-Levitt and Zooey Deschanel in (500) Days of Summer? Buy the soundtrack on iTunes and get those performances as bonus tracks. [playlist]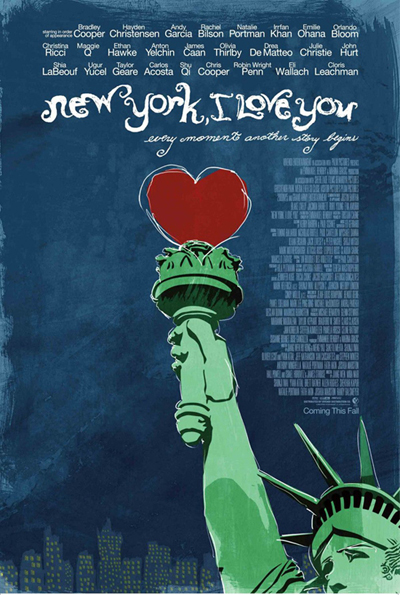 There's a new poster for the omnibus film New York, I Love You.
Collider got the exclusive poster for Charlize Theron's film The Burning Plain, written and directed by Guillermo Arriaga.
What's happening with the Gears of War movie? IGN heard from director Len Wiseman and writer Chris Morgan at Comic Con that The Rock will not be cast, and that the film is still in very early stages of development.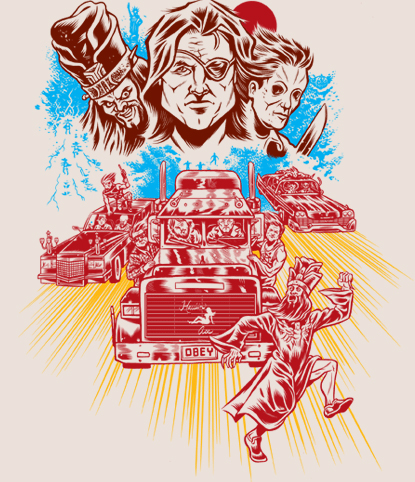 How can you not love this awesome 'Stock Carpenter' shirt by Ray Frenden, which puts a bunch of John Carpenter characters in a Cannonball Run-type image. $20 gets the goods from Dutch Southern. [Cinematical]
Drag Me To Hell, Sam Raimi's great and really fun film that didn't quite find an audience, will hit DVD on October 20. No word yet on special features.
Why'd The Wolfman suffer another delay? Shock relays some rumors, which involve more extensive makeup reshoots than we'd previously heard. Universal says it's just a business move. Expect a trailer next month, in front of Inglourious Basterds.
And finally, there are even more shots from Wes Anderson's new film The Fantastic Mr. Fox. The more I see of the look of this film, the more I start to like it.