Comic-Con: Disney Recreated Wonderland In San Diego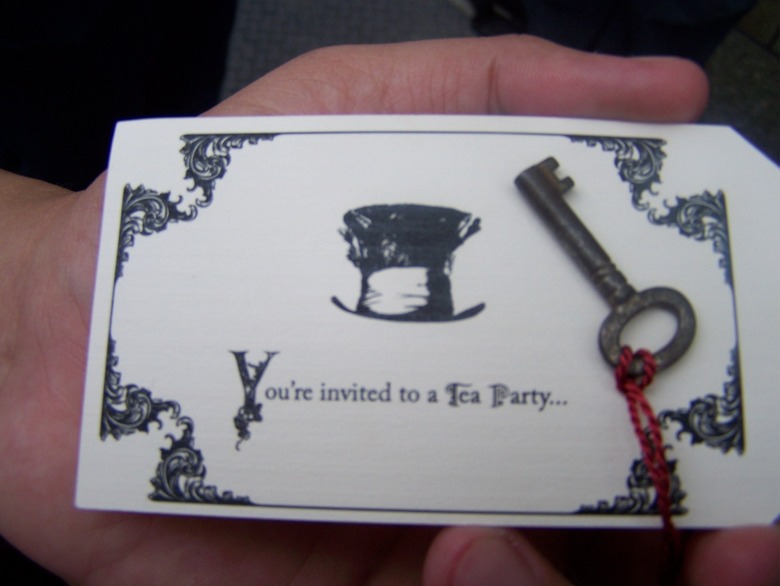 Last week, Disney announced a new viral for Tim Burton's Alice in Wonderland at San Diego Comic-Con 2009. The mouse house invited people in attendance to follow a special importantdate twitter account.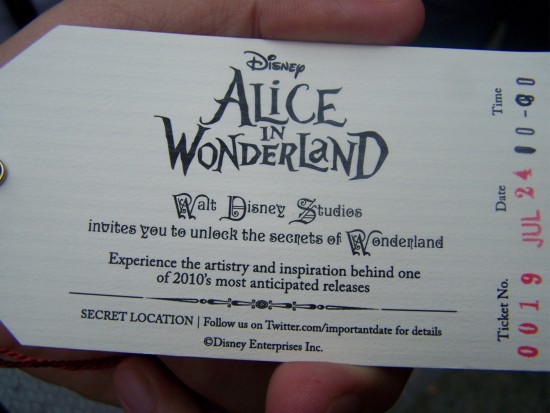 Those who followed the instructions were invited to the Mad Hatter's tea party, a trip to visit Wonderland. Disney constructed an incredibly detailed prop, wardrobe, concept art and art installation in an empty warehouse close to the San Diego convention center. I was lucky enough to visit the exhibit before Comic-Con started, as a special press preview night, but have been unable to share with you the experience until now (due mostly to time and bandwidth constraints).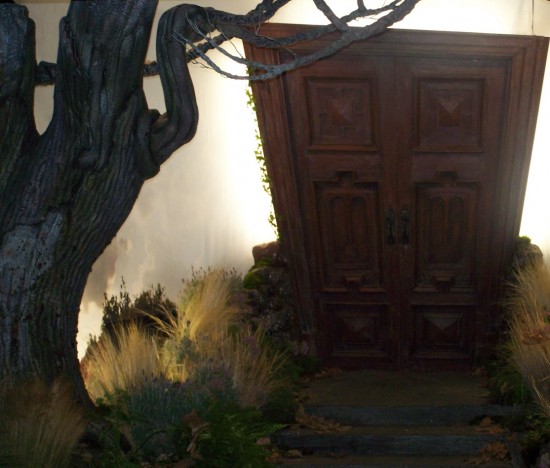 When you first enter the installation, you are greeted with a door that takes you down the rabbit hole and into the magical world of Wonderland. Props and costumes from the film decorate rooms which are decorated to look like locations from the film. Concept art accompanies some of the many items on display. Rather than describe the exhibit to you, I'm posting a video I recorded while walking through the installation, so that those at home could experience it for themselves. It's a bit shaky, and I'm not sure how entertaining it might be for someone who isn't there in person, but it gives you an idea of what was on display.
I've been told that the exhibit might be going on tour to help promote the film's release. Special thanks to /Film reader Alan Aguilera (one of the many great people we met while at the Con) who provided some photos from his trip to Wonderland.
[flv:http://media2.slashfilm.com/slashfilm/trailers/alicecon.flv 400 300]