Comic Con: 9 Minutes Of AMC's The Prisoner Released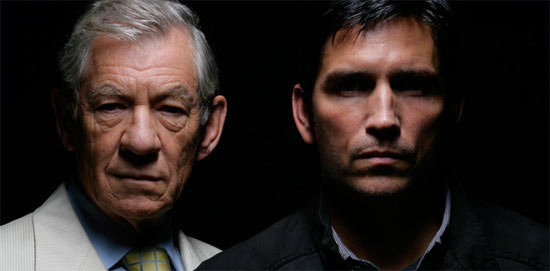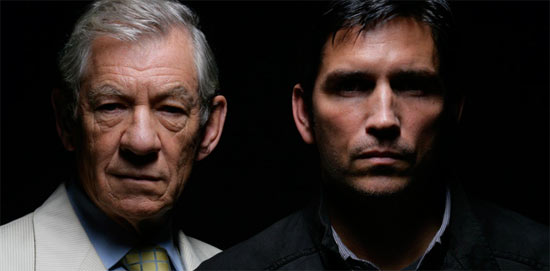 AMC has been on a roll recently. They may be new to the original content game, but after only two TV shows (Mad Men and Breaking Bad), they've already proven themselves to be worthy competitors of HBO and Showtime. Their next endeavor, a remake of the classic 1960s TV show The Prisoner, looks only to further this trend. But what else would you expect from a series that features such immensely talented actors as Ian Mckellen and Jim Caviezel?
Understandably, some may be hesitant as to why such a remake is necessary, but having just experienced a 9 minute reel of the 6-part miniseries at today's Comic Con panel, it definitely looks to be an interesting update of the material. Luckily for you guys, AMC was kind of to feature those 9-minutes on their website.
It's interesting to note that there appears to be a sort of Lost vibe with this footage (specifically in relation to the visual style of the Dharma Initiative), which is amusing since the original The Prisoner played a significant role in shaping many aspects of that show as well.
During the panel, Jim Caviezel made it clear that, while "true to the spirit of the original", the show is "more of a recreation than a remake". This isn't to say that it doesn't carry over much of the original's stranger elements, as proven by the reveal of Rover (the big white ball) in the 9-minute footage reel. As far as taking the show in a different direction, a lot of emphasis was put on elaborating on the moral challenges of Number 2 (played by Ian McKellen), with his son playing a pivotal role in the series.
As an exclusive for Comic Con attendees, a full clip of the show was also featured. The sequence involves Number 2 (Ian McKellen) checking up on the progress of Number 6 (Jim Caviezel). He speaks with a therapist who has been attempting to perform the "talking cure" on 6, to no avail. I won't get into other specifics of the scene, but it gave a nice sense of where the tension of the show lies: in its characters. Ian McKellen is excellent as usual, and manages to take small bits of dialogue and give them a lot of emotional resonance. Very compelling stuff.
While it's a little too early to proclaim the miniseries a guaranteed success, it's hard to imagine that watching Ian McKellen and Jim Caviezel playing a constant game of cat-and-mouse could be anything less than thrilling. I suppose we'll just have to wait until The Prisoner's premiere this November to find out for sure.