Comic-Con: Alice In Wonderland Teaser Trailer And Q&A With Tim Burton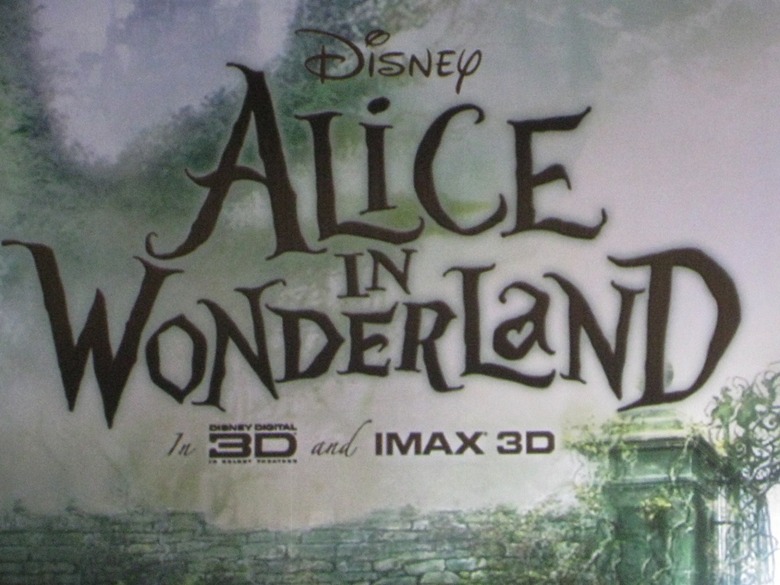 Perhaps the most interesting footage shown this morning at the Disney Comic-Con panel was the short teaser trailer for Tim Burton's Alice in Wonderland. Patton Oswalt, who was moderating the panel, flipped for the footage and demanded it be shown three times. This was probably for the best, because aside from the very short teaser Burton had nothing else to show from the film.
The teaser starts off with the Mad Hatter questioning Alice, shows her falling down the rabbit hole, and then quickly glimpses all the main characters including Helena Bonham Carter's Red Queen, Stephen Fry's Chesire Cat, and a smattering of scenes meant to show off the 3D elements, all cut to MGMT's Kids. We also caught our first glimpse at an eyepatched Crispin Glover as the Knave of Hearts.
In the Q&A, Burton mentioned that it was very difficult for him to get used to shooting with green screen. He mentioned that he stuck to a fast and involved method of shooting with his actors to help maintain a sense of reality. Burton also mentioned that they didn't use much motion capturing in the film—instead, they stuck to animating the digital characters by hand. Overall, he felt the most difficult aspect of making this film is the process he's currently stuck in, editing and putting together all of the many pieces of the film.
In contrast to many other Alice adaptations, Burton mentioned that the film will utilize elements from the two Alice books (Alice in Wonderland, and Through the Looking Glass), as well as reference smaller material found within those books such as the poem Jabberywocky.
Towards the end of the panel, Burton unveiled Johnny Depp as a surprise guest. He didn't stick around for too long, but did reveal that he unfortunately can't see films in 3D, so he'll probably never get to experience this film fully.
For a film that seems to be the culmination of Burton's career, the footage so far looks promising. It's currently scheduled for release on March 10, 2010.