New Iron Man 2 Photos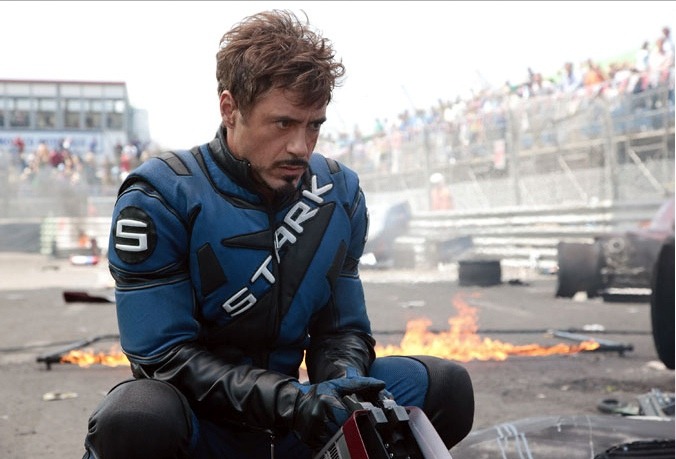 USA Today has published a bunch of preview photos from Iron Man 2. The photo above features Robert Downey Jr. as a very pissed Tony Stark, standing in wreckage on a race track. You might recognize the set-up because a similar photo was published in the latest issue of Entertainment Weekly. This is no doubt the aftermath of Whiplash's destruction. Downey says that the sequel "is to be bigger than the first, but just as relatable." More photos after the jump.
Below is our first real look at Gwyneth Paltrow as Pepper Potts, Stark's former assistant who has since been promoted to CEO of Stark Industries.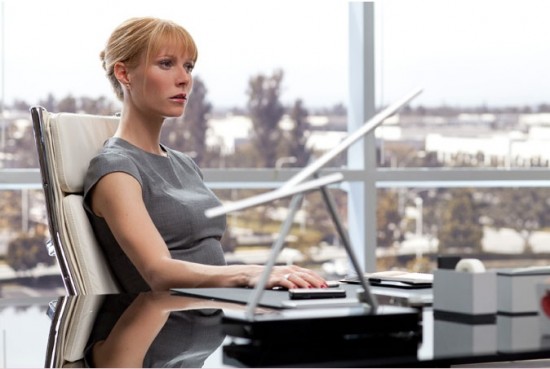 A behind the scenes photo showing director Jon Favreau talking to Downey and Don Cheadle in a court room or government hearing set. In a previously published photo, we also saw that Sam Rockwell's character Justin Hammer is also in the scene.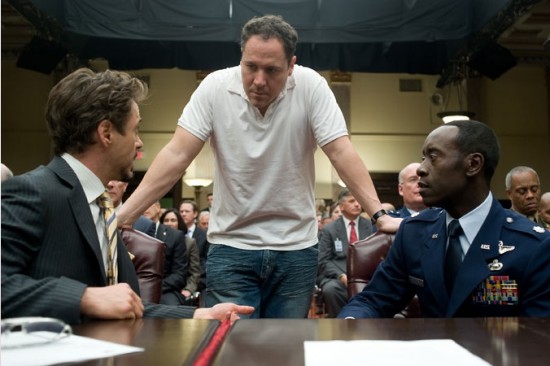 Head on over to USA Today to see a few more photos that have been previously published on the site (some if low res or blurry scans). Jon Favreau will be presenting a panel on the sequel at Comic Con this Saturday. We'll be in Hall H posting updates as they happen, so please check back.