Cool Stuff: The Official Comic-Con iPhone App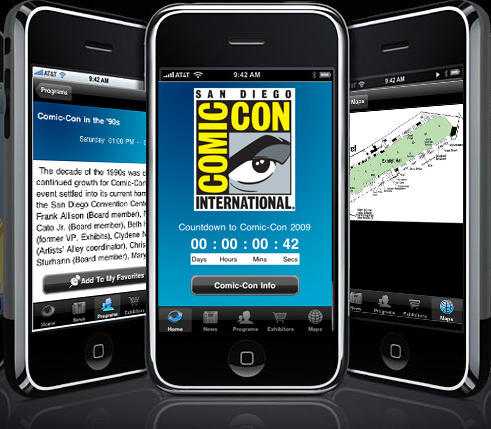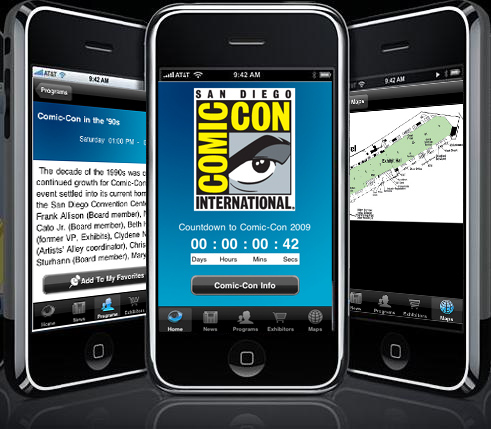 iPhone owners who are headed to San Diego this week should download the official Comic-Con iPhone app. It basically provides all the information you would normally find in the official Comic-Con International program book, including maps of the halls and exhibit floor, program schedules, and a news feed without having to lug around that heavy program. Plus the programing line-up and exhibitor listing is easily searchable, and the maps are multi-touch zoomable (of course).
I'm sure this will come in handy during the five-day convention. Its not perfect. The maps don't switch to landscape mode, and the exhibitor and panel search could be improved if they actually integrated with the maps (showing you where to go). But my hats go off to Comic-Con for putting the extra money into a possibly very useful tool. Best part is it's FREE.
And I'm sure in future years the app will only get better. Social integration would be awesome, allowing you and your friends to create and share customizable schedules. Fantastic Fest and SXSW have some great social features like this on their website.