Page 2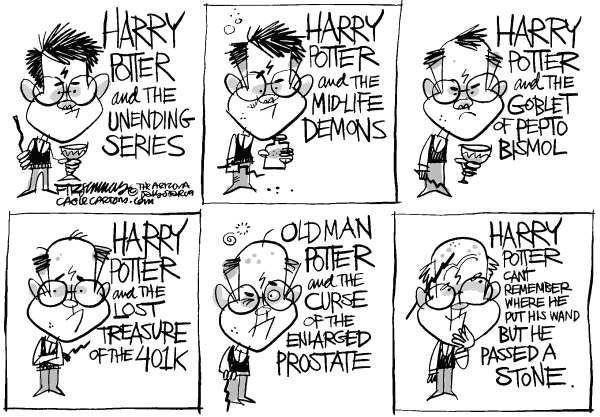 Page 2 is a compilation of stories and news tidbits, which for whatever reason, didn't make the front page of /Film. After the jump we've included 30 different items, fun images, videos, casting tidbits, articles of interest and more. It's like a mystery grab bag of movie web related goodness.David Fitzsimmons' comic shows us what Harry Potter 9-14 would look like.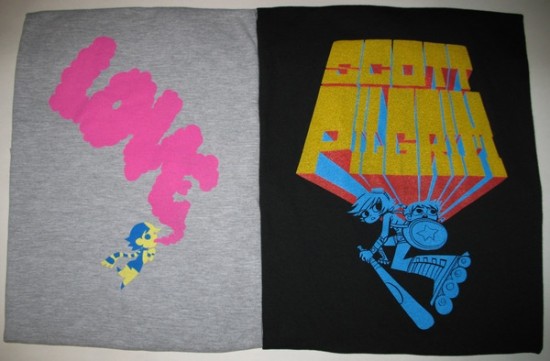 Bryan Lee O'Malley has tweeted a photo of two new Scott Pilgrim shirts that will be on sale at Comic-Con.
Seth Rogen says that he will be doing performance capture for the computer animated alien Paul in Greg Mottola's Paul. [collider]
Christopher Nolan and crew were spotted filming Inception this part Friday at the Farnborough Airport in the UK. [nolanfans]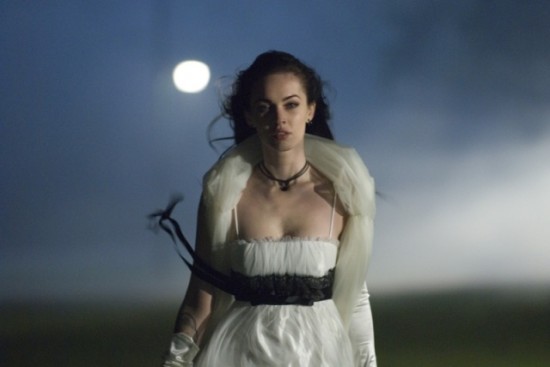 IGN has posted a couple new photos from Jennifer's Body.
Movie studios are trying to harness the "Twitter Effect." [reuters]
David Permut and Steve Lee Jones will produce a big screen adaptation of Paco Ahlgren's sci-fi adventure novel Discipline. [variety]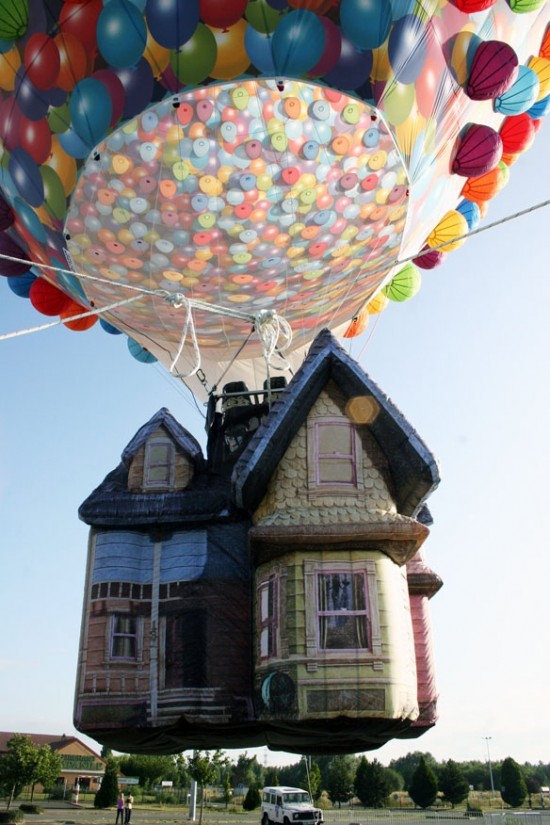 The promotion for Pixar's Up is never ending. This photo of Carl's house flying in France was tweeted by Pixar's UPdates twitter account.
Radiohead's Thom York is said to be interested in writing music for the soundtrack to The Twilight Saga's New Moon. [Rottentomatoes]
Director Judd Apatow interviews star Adam Sandler about Funny People.
Former Variety blogger Anne Thompson is moving to IndieWire. [wrapp]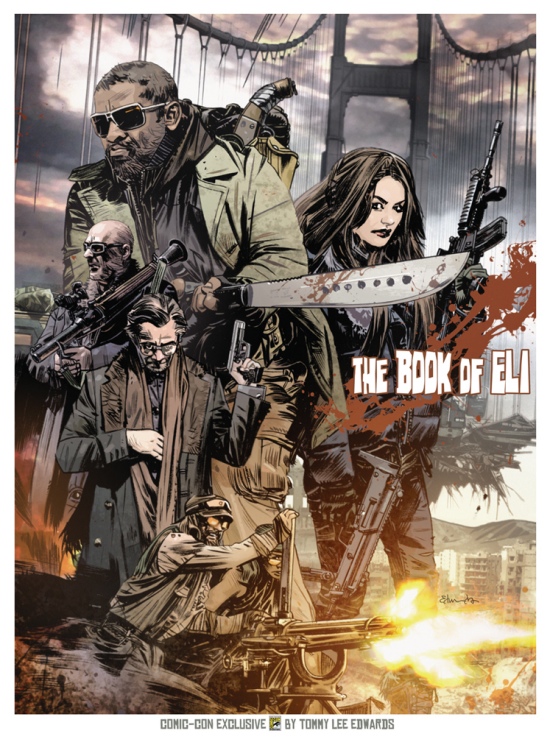 Warner Bros has revealed a comic-con exclusive poster for The Book of Eli, created by the film's concept artist Tommy Lee Edwards.
Warner Bros has crossed the $1 Billion mark domestically. [finke]
Academy Award-nominee Viola Davis is in talks to join Julia Roberts and Richard Jenkins in Eat, Pray, Love . [thr]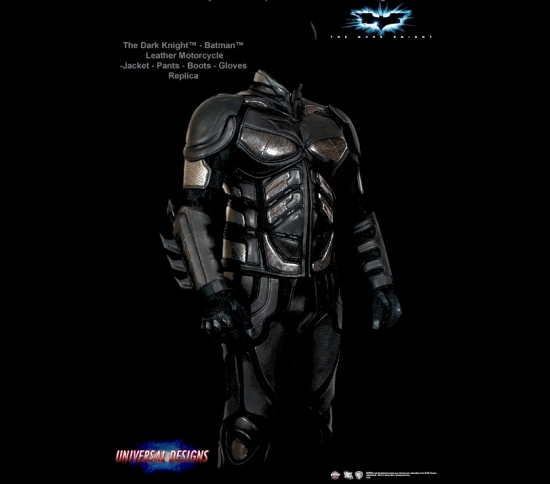 Geeky bikers can now buy a Motorcycle Suit which is a replica of the Batman suit in The Dark Knight. [gearfuse]
Lionsgate has picked up Josh Friedlander's script One Night Stan, with Jon Hurwitz & Hayden Schlossberg attached to direct. [prodweekly]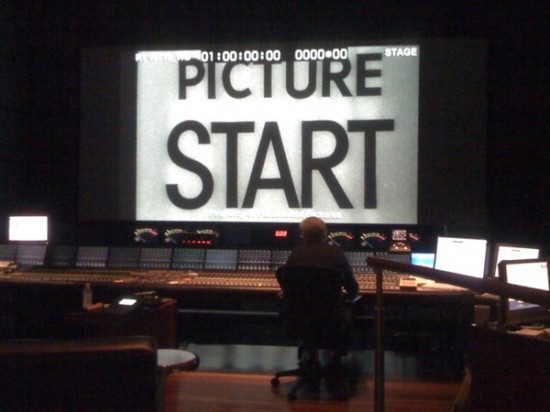 Jason Reitman has posted the first frame of his new movie Up in the Air on Twitter. Well... not really the first frame of the movie.Mashable has a good article on the top 10 social websites for movie lovers.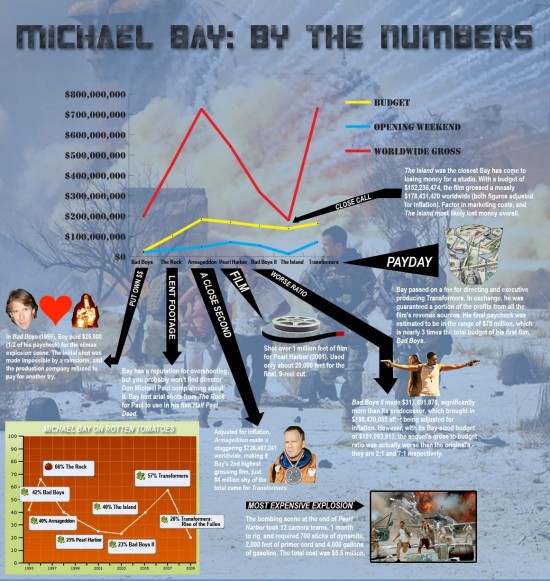 MyConfinedSpace published this By The Numbers look at Michael Bay's career.Entertainment Weekly lists 15 must-answer mysteries which need to be answered in the final season of Lost.
The LA Times wonders why Universal is not selling Judd Apatow's new movie Funny People with star Adam Sandler's name.
WorldStarHipHop has posted a clip of Mark Wahlberg training in the boxing ring with Floyd Mayweather. Apparently the ring is not in a gym, but Wahlberg's home boxing gym, where he has been training for over a year for his new film The Fighter. [via: movieboy]
While the Despicable Me trailer wan't that great, the music from the trailer has been stuck in my head all week. /Film reader movieboy points out that it is a song written by Pharrell (The Neptunes, N.E.R.D.). You can listen to it on hiphopdx.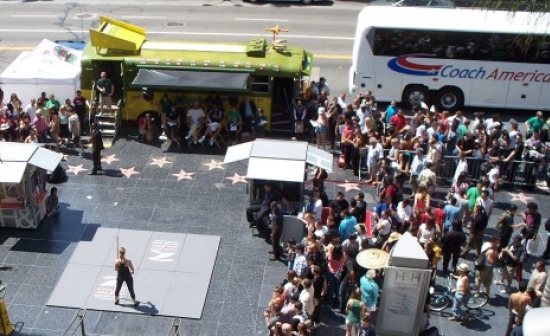 This weekend they held an open casting call for martial arts experts in Hollywood to make up the Foot Clan in the new Teenage Mutant Ninja Turtle Movie. GoGreenMachine was on the scene and captured a bunch of photos and video.
Transformers: Revenge of the Fallen is nearing $800 million worldwide at the box office.The Film Stage breaks down the rules of how to make a remake.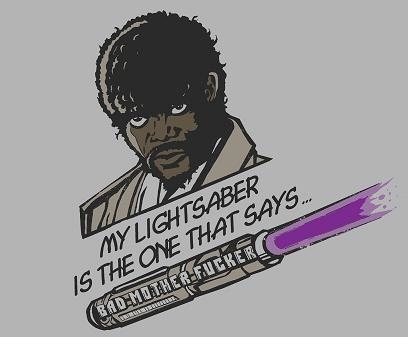 Samuel L. Jackson's lightsaber is the one that says Bad Mother Fucker. [splitreason]
The Hollywood Junket for The Ugly Truth had to evacuate the Four Seasons Hotel because of a bomb threat. Publicists quickly relocated the interviews to the nearby restaurant Il Cielo [finke]
They have begun rebuilding Hobbiton for the upcoming Hobbit movies. [onering]
Movie studios accounted for almost two-thirds, 63 percent, of all mobile advertising spending. [mmm]