Ed Helms To Star In Cedar Rapids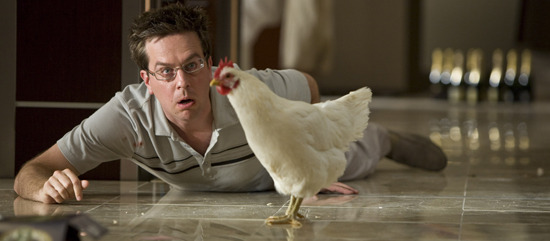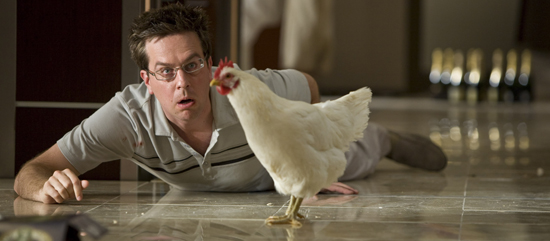 Most of the big casting news post-Hangover has focused on Bradley Cooper and Zach Galifianakis. Maybe that's because their co-star Ed Helms was already quite well established thanks to The Daily Show and The Office. But he'll be on hiatus from shooting The Office in October, and according to Variety he'll fill the time by starring in Cedar Rapids, a film for which Alexander Payne will be producer while Miguel Arteta (Youth in Revolt) directs.
The film sounds very much like an Alexander Payne version of The Office. Helms is " a sad-sack insurance agent who goes to an industry convention to try to save the jobs of his colleagues." Phil Johnston wrote the script, working on it with Helms, for whom the character was written. THR further adds "The story centers on a wholesome and naive small-town Wisconsin man (Helms), who, when his role model dies, must represent his company at a regional insurance conference in Cedar Rapids, Iowa, where his mind is blown by the big-town experience."
Yep, small-town guy, Midwest setting, even the under-represented world of regional insurance conferences...all sounds just like Alexander Payne material. Arteta's film The Good Girl hit some Payne-ish notes, too. He's also directed an episode of The Office, too, so Helms isn't an unknown quantity. And this is material that Helms should be able to knock out of the park with no problem at all; I just hope it isn't overly similar to The Office. We don't need to see Helms get stuck in a bad Steve Carell impersonation.
Johnston was a broadcast journalist that went to Columbia for film and improbably broke into Hollywood. Variety says Fox Searchlight is expected to pick up the film, because Payne has an existing deal with the studio. You'll next be able to see Helms in The Goods: Live Hard, Sell Hard, with Jeremy Piven.