Harry Potter And The Half-Blood Prince Earns $58.4 Million In 24 Hours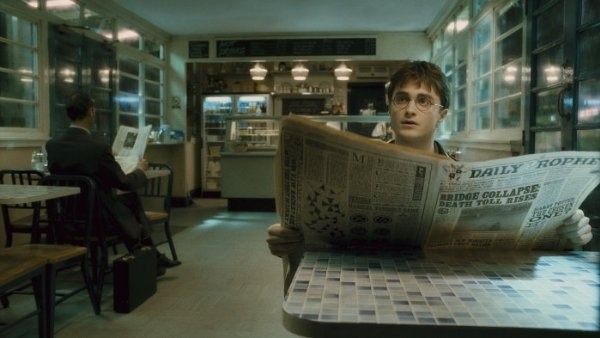 After breaking the all-time midnight box office record with $22.2 million on Tuesday night, Harry Potter and the Half-Blood Prince went on to earn an estimated $58.4 million in the first 24 hours. But did it beat Transformers 2's huge opening day? And how did it stack up against The Dark Knight? Answers after the jump!
This is the second biggest Wednesday in history, second to Transformers: Revenge of the Fallen, which took in $62 million when it was released on June 24th. Half-Blood Prince beat out Pirates of the Caribbean: Dead Man's Chest to become the fourth biggest day in the history of American cinema, under The Dark Knight ($67.1m), Transformers 2 ($62m) and Spider-Man 3 ($59.8m). No other film in the Harry Potter series is in the top 10.
Box Office analysts say that the latest Potter has a chance to make $190-$200 million in the first five days. The five-day record is held by The Dark Knight, of course, which earned $203.8 million last year in a Friday to Tuesday span. The Potter audience tends to skew younger, so it will be interesting to see how much more the Half-Blood Prince will be able to make over the weekend when more families go to the movies.
source: THR