Wes Anderson's Fantastic Mr. Fox Photos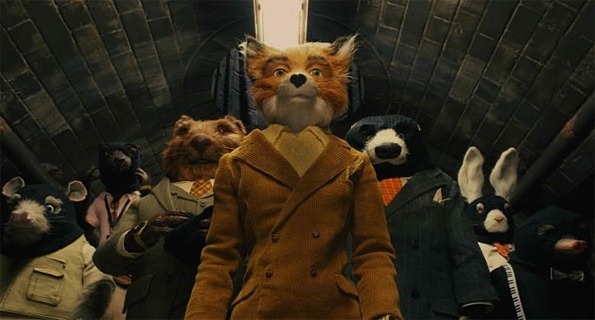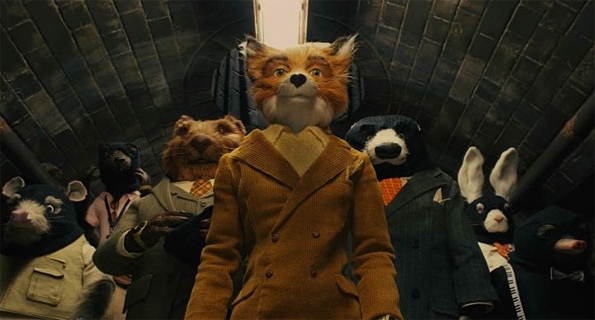 Update from editor Peter Sciretta: Another new image from Wes Anderson's animated adaptation of Fantastic Mr. Fox has shown up on The Moving Picture, and can be viewed above. The original report from Russ, complete with two images, appears after the jump.Filmsactu.com has two photos from Wes Anderson's upcoming Fantastic Mr. Fox, starring the voice talents of George Clooney, Cate Blanchett and Bill Murray. One is essentially the same as the image we saw last week, but it is much larger and shows a couple more characters. The other shows only Mr. Fox (Clooney), standing in a library or study in front of a painting of a bunch of badgers — does that mean he's in the home of Mr. Badger, voiced by Bill Murray? See the images in full after the break.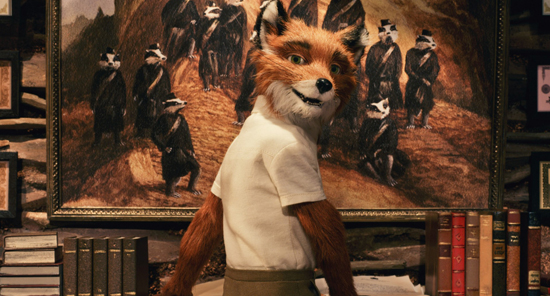 It's interesting that these show up now, because a couple of sites that republished the image that JoBlo had last week were hit with cease and desist orders from Fox. That didn't make sense, since the image seemed to have been officially released, but this is the Fox publicity department, so who knows?
I like seeing these images in better resolution than the original picture. They make the film look a lot less animatronic and creepy; the second solo image of Fox is much more like what I expected to see in the first place. There's still a great handmade quality, and the models definitely don't look like what we've come to associate with original director Henry Selick. Too bad about the glazed look on Fox's face in the group shot, but the rest of the characters look better than I'd originally given them credit for.
The story follows Mr. Fox and his conflict with three mean, greedy farmers from whom he's been stealing food. Wes Anderson teamed up with animator Mark Gustafson to direct the picture. Fantastic Mr. Fox is set for release on November 13, but we still figure it will premiere at the Venice Film Festival, which begins on September 2, and perhaps show up at the Toronto Film Fest a week later.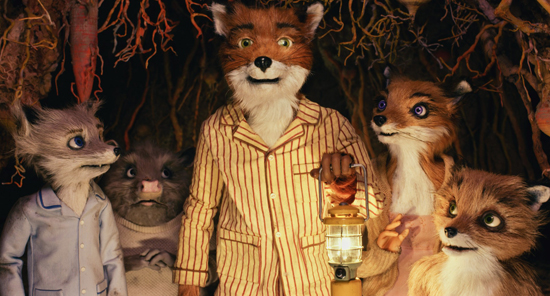 [via ComingSoon]