King Of Kong Helmer Seth Gordon To Direct King Dork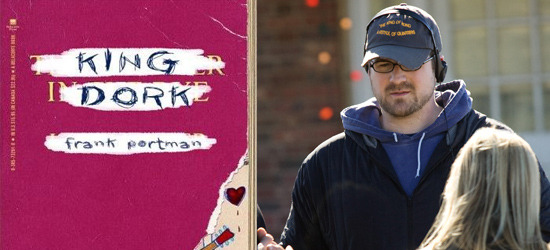 We may receive a commission on purchases made from links.
Seth Gordon, director of The King of Kong, is in talks to direct a big screen adaptation of Frank Portman's young King Dork. The high school dramedy is about a teenage misfit who seeks refuge in music, and tries to uncover the truth about his father's death.
Here is the official synopsis from the book:
Tom Henderson (a.k.a. King Dork, Chi-mo, Hender-f**, and Sheepie) is a typical American high school loser until he discovers the book, The Catcher in the Rye, that will change the world as he knows it. When Tom discovers his deceased father's copy of the Salinger classic, he finds himself in the middle of several interlocking conspiracies and at least half a dozen mysteries involving dead people, naked people, fake people, ESP, blood, a secret code, guitars, monks, witchcraft, the Bible, girls, the Crusades, a devil head, and rock and roll. And it all looks like it's just the tip of a very odd iceberg of clues that may very well unravel the puzzle of his father's death and–oddly–reveal the secret to attracting semihot girls. Being in a band could possibly be the secret to the girl thing–but good luck finding a drummer who can count to four.
The novel was published in 2006 and was quickly optioned to be a feature film by Will Ferrell and Adam McKay. Originally set-up at Paramount Vantage, the project has now moved to Sony Pictures. This project seems a lot better a fit for Gordon than the Reese Witherspoon/Vince Vaughn comedy Four Christmases, which was released last year and earned $163 million worldwide.
Gordon has a bunch of projects setup: A Bottle Rocket like Hiest comedy Suicide Squad, Mr. Romance – a romantic comedy about a "a cynical guy who is forced to enter the Mr. Romance competition to win back the love of his life", and a feature adaptation of King of Kong which I doubt will ever happen. It is unclear which project will go into production first, both Suicide Squad and King Dork sound like great options.
The book is available in paperback for around $9.
source: THR