Page 2

Page 2 is a compilation of stories and news tidbits, which for whatever reason, didn't make the front page of /Film. After the jump we've included 26 different items, fun images, videos, casting tidbits, articles of interest and more. It's like a mystery grab bag of movie web related goodness.
This awesome new bumper sticker will make its debut at Comic-Con. [via: Laughingsquid]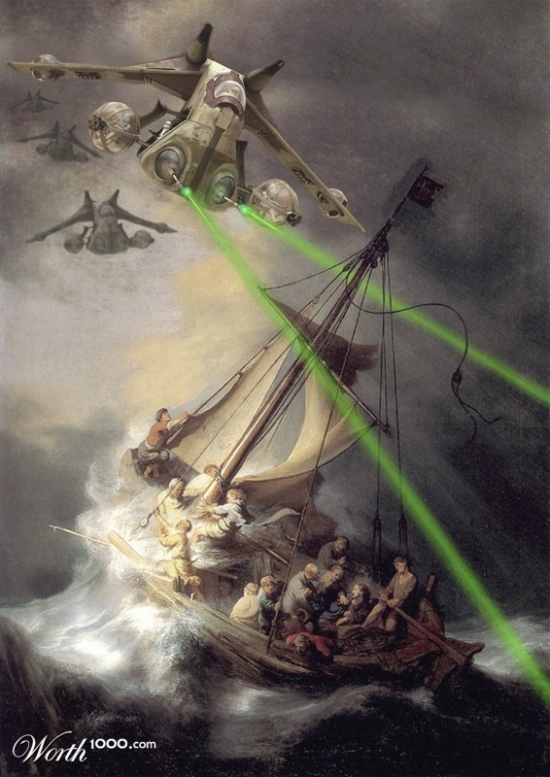 Worth1000 is running a "Star Wars Ren 2" photo shop contest which mixes fine art with Star Wars characters/places.
Anchor Bay Entertainment has announced a limited theatrical release for Grace on August 14th 2009. [shock]
Scott Pilgrim creator, writer, artist Bryan Lee O'Malley has posted his Comic-Con schedule.

Collider has some new photos from Mike Judge's Extract.Diablo Cody offered this funny observation on Twitter: "You guys have also astutely observed the mysterious sitcom "kitchen staircase." ... "Families on multicamera sitcoms always have staircases right in the middle of their living rooms. Behind the couch."StarWars.com investigates the media black-out surrounding the cantina sequence following A New Hope's release in 1977.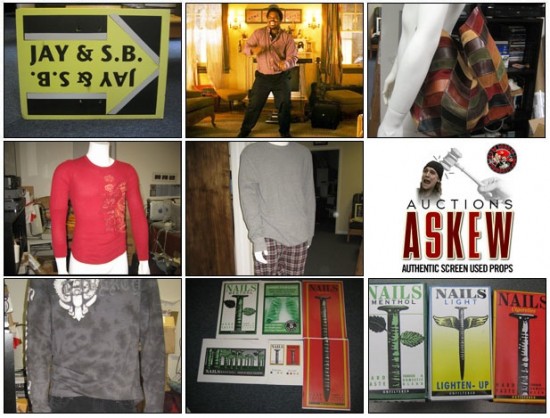 View Askew is auctioning off props and wardrobe from Kevin Smith's films over at Auctions Askew. [newsaskew]
Cory Doctorow has a great article in The Guardian talking about how movie studios should stop harassing moviegoers with mobile phones since there hasn't ever been a movie pirated with a mobile phone.
FX has quietly begun production on The League, a half-hour comedy pilot starring Mark Duplass. [variety]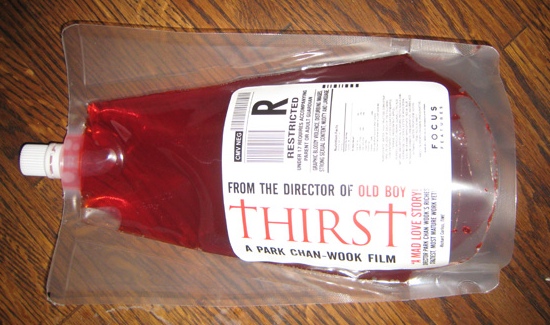 Focus Features has been sending movie journalists and critics blood bags to promote Park Chan-Wook's Thirst. [incontention]
Marley & Me helmer David Frankel will direct an animated fantasy project Septimus Heap: Magyk for Warner Bros. [variety]
You might only be able to see Harry Potter and the Half-Blood Prince in a few IMAX theaters in the U.S. today, but IMAX has released the film in 62 IMAX screens internationally on opening weekend. [prn]
Locations from Shuan of the Dead have been recreated in the video game Left4Dead. [Left4Winchester]
Vulture wonders how Harry Potter and the Half-Blood Prince earned a PG rating from the MPAA.AICN has two test screening reviews from GI Joe: The Rise of Cobra that say it isn't half bad (but also not great either).
If you've been reading Jonah Hill's twitter account, you should stop — because it isn't him. The real Hill explains to Letterman how his fake Twitter impostor probably cost him his chance of being in Iron Man 3.
Movieline explains the differences between The Green Lantern and The Green Hornet.John Williams could possibly return to Harry Potter IF he could find the time. [AICN]
MGM has released a new trailer for the musical Fame which tries to play off of Harry Potter.
Disney has acquired screen rights to Aprilynne Pike's bestselling young adult novel Wings for Miley Cyrus. [variety]
Mashable takes a look at the huge rise social media media chatter concerning Harry Potter and the Half-Blood Prince.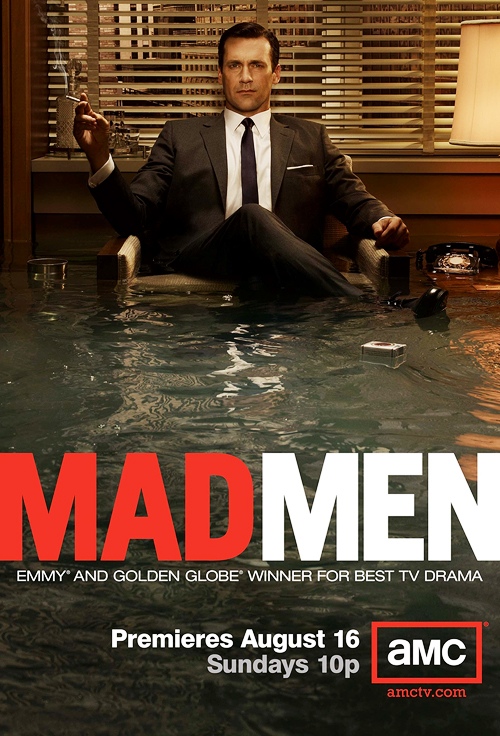 The poster for the third season of AMC's Mad Men shows Don Draper's struggle to keep his head above water.
Stephen Graham has joined the cast of London Boulevard. [thr]
Rejects lists 7 reasons why Hogwarts is the Worst Cinematic School Ever.
Have you seen the 1978 footage of the original concept white Boba Fett costume? [gws]