Fredrik Bond To Direct Hack/Slash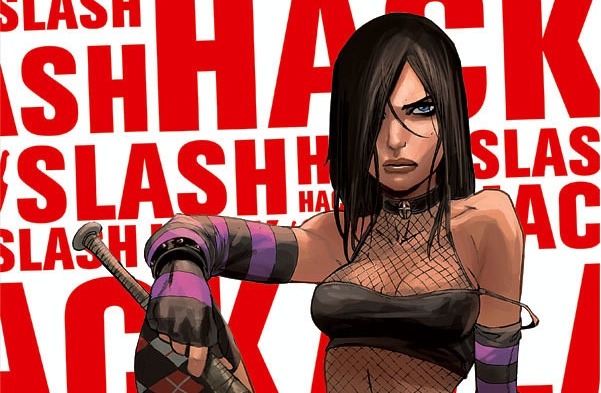 Rogue Pictures has hired commercial and music video director Fredrik Bond to direct a big screen adaptation of Hack/Slash, the popular comic book created by Tim Seeley and Stefano Caselli.
The series follows a horror victim named Cassie Hack, who strikes back at the homicidal maniacs and serial killers, known as "slashers". Justin Marks( He-Man and the Masters of the Universe) wrote the screenplay, which is said to be heavy on the comedy and horror. Rogue hopes to go into production this Winter or early next year. Todd Lincoln was previously attached to the project but moved on to other things.
Who is Fredrik Bond? The Swedish commercial director has been nominated , and ranked by Campaign Magazine as one of the "World's Hottest New Directors". Check out some of his commercials here. He is/was also attached to the American remake of Joon-ho Bong's The Host.
source: Variety