Page 2

Page 2 is a compilation of stories and news tidbits, which for whatever reason, didn't make the front page of /Film. After the jump we've included 32 different items, fun images, videos, casting tidbits, articles of interest and more. It's like a mystery grab bag of movie web related goodness.
A Ghostbusters energy drink called Ectoplasm is now on sale at Spencer Gifts. I kid you not!.
Check out the trailer for Taxidermia, which hits theaters in August. Taxidermia contains three generational stories, about a grandfather, a father, and a son, linked together by recurring motifs. The dim grandfather, an orderly during World War Two, lives in his bizarre fantasies; he desires love. The huge father seeks success as a top athlete ? a speed eater ? in the post-war pro-Soviet era. The grandson, a meek, small-boned taxidermist, yearns for something greater: immortality. He wants to create the most perfect work of art of all time by stuffing his own torso. Historical facts and surrealism become intertwined as magical realism, like in the works of Gabriel García Marquez or the Hungarian writer Lajos Parti Nagy; the script is based on two of the latter?s stories. Palfi added the third story, that of the grandson the taxidermist.
DreamWorks has stepped up and said no to releasing Monsters vs. Aliens on DVD/Blu-ray with old anaglyph 3D glasses. Good move, that old technology is a waste of time. [marketsaw]

Disney and eFX are going to produce a four feet long, approximately 1/45th scale Nautilus from 20,000 Leagues Under the Sea. TheNautilus is among the upcoming limited-edition collectibles from eFX that will preview at San Diego Comic-Con.
MMM has a nice list of movie studios on Twitter.Harry Potter and the Half Blood Prince will be playing in IMAX in only three cities on Wednesday, July 15th — New York City at the AMC Loews Lincoln Square, Los Angeles at the AMC Century City and Chicago at the OMNIMAX Theater. [hpana]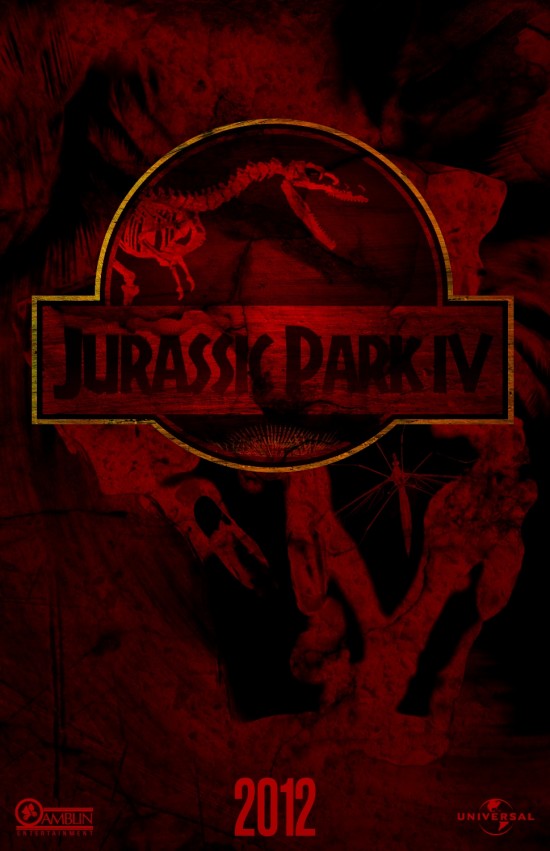 /Film reader Jeremy Bogdan created this fan made poster for Jurassic Park IV.Geoff Johns approves the casting of Ryan Reynolds as Green Lantern on his twitter page: "Ryan Reynolds is Green Lantern!!!! SWEET." ... "Martin Campbell. Ryan Reynolds. Green Lantern. I am very happy." ... "Ryan Reynolds and Green Lantern are trending topics on twitter. I'm celebrating by working on Green Lantern all weekend."Jason Reitman updates Up In The Air on Twitter: "We're locked for our first test screening. Just had a good VFX meeting. Shot of the Death Star is coming along. Now... music, music, music"
Check out this 3-minute video on Vulcan, Alberta, Canada, a Star Trek tourist locale.
Rose Byrne says she plays a Lily Allen/Victoria Beckham-esque pop star in the Forgetting Sarah Marshall spin-off Get Him To The Greek. [movieline]CHUD has a good rundown of all the new scenes included in the 20+ extra minutes of the Watchmen Director's Cut.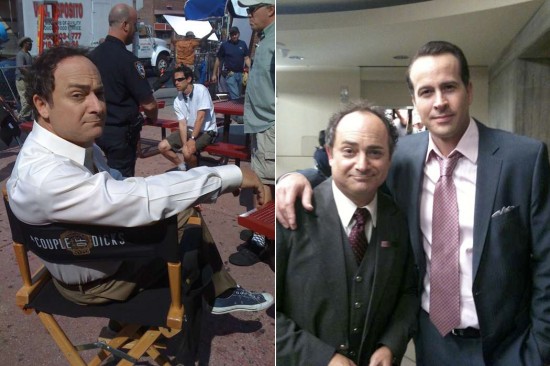 Kevin Pollak has tweeted a few new photos from the filming of Kevin Smith's A Couple of Dicks, including a first look at a Carey Grant-looking Jason Lee.
MovieTickets.com is reporting more than 1,300 sold-out showtimes for Harry Potter and the Half-Blood Prince as of Monday afternoon.
Blockbuster OnDemand will being to appear in Samsung HDTVs, home theater systems and blu-ray players starting Fall 2009. [engadget]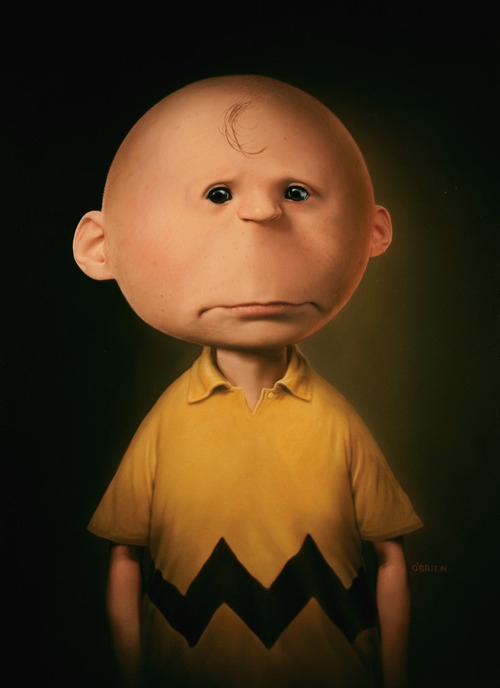 Tim O'Brien created "Chuck Brown", a real life depiction of Charlie Brown for the MONSTERS? art show at CoproGallery in Santa Monica. [drawger]TIME thinks that bad word of mouth on Twitter may have hurt the box office for Bruno.
The Cleveland home where Superman was conceived has undergone a $70,000 renovation paid for by fans of the superhero's creator. [upi]
Matt Damon talks about his cameo appearance in the season finale of Entourage, which is set to air on October 4th. [blend]
Check out this marriage proposal which was done at Disneyland.
The Harry Potter Alliance has launched What Would Dumbledore Do? (WWDD), a set of challenges to honor the teachings of Dumbledore and dominate the social media realm by taking over Twitter with the hashtag #dumbledore. [mashable]
One of the 1959 Cadillac Miller-Meteor ambulance limos that were transformed by Universal Studios into the Ecto-1 car from Ghostbusters is now up for auction on eBay.
Remember that huge Iron Man 2 green screen stage set-up at the Sepulveda Dam? Well someone posted some video footage.
University of Barcelona researchers note that dogs in classic Disney films frequently seem to exhibit REM behavior disorder (RBD). Read their scientific paper, published in a 2007 issue of the journal Sleep Medicine. [boingboing]
Transformers: Revenge of the Fallen has passed $700 million worldwide.UGO has posted a deleted scene which features Bill Hader from the Charlyne Yi/Michael Cera hybrid documentary Paper Heart.FirstShowing has a full look at the cast of the big screen comic book film adaptation The Losers.
Showtime is developing Revelation, a religion-themed drama from David Janollari and Dirty Sexy Money creator Craig Wright. [variety]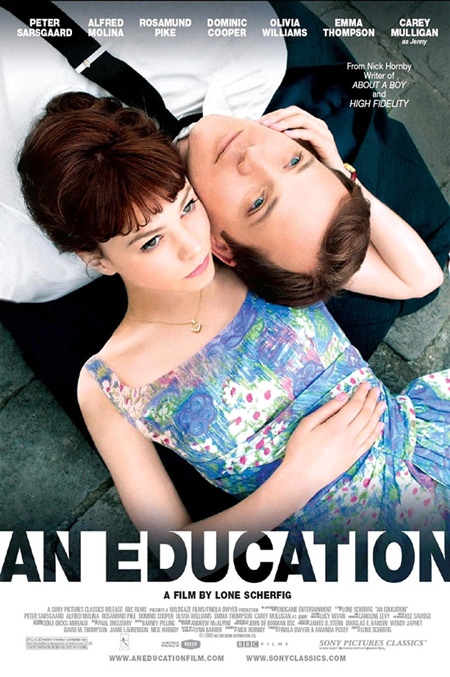 Sony Pictures Classics has released a poster for the Sundance hit An Education, which has an amazing performance from Carey Mulligan. [incontention]
Christopher Nolan will be returning to the Cardington Airship Shed (in which he filmed parts of Batman Begins and The Dark Knight) to film sets for Inception. [nolanfans]
The Museum of the Moving Image will host "An Evening with Judd Apatow" on July 22 at Gotham's Florence Gould Hall. [variety]
Spike Jonze's Where The Wild Things Are has been rated PG for "mild thematic elements, some adventure action and brief language." [ropes]