Second Edit Of Bruno Set For UK Cinemas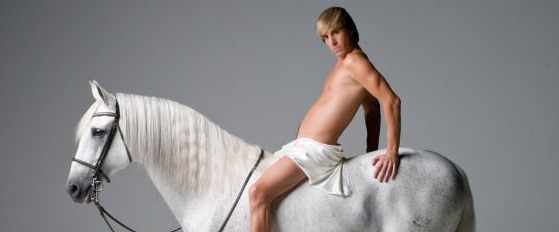 In a rather odd and possibly disappointing move, there is to be a second, censored cut of Sacha Baron Cohen's Brüno released in UK cinemas. Officially it won't be replacing the original version, just running alongside it, but if this new, reduced version turns out to steamroll the first cut in box office terms, I think we can all guess what will happen.
The reason for the edit is simple. The 'standard' version of Brüno has been rated 18 by the BBFC. This means that nobody under the age of 18 can attend a screening. Unlike the R rating in the US, where parents can take along children, this means nobody under 18 can attend. The new version has been given the necessary doctoring to receive a 15 certificate, meaning audiences have to be only 15 years or older.
Clearly a commercial move, the press release sidesteps the issue of money and gives the following expression of intent:
To prevent growing disappointment among younger fans who have not been able to see Brüno in its opening weekend, Universal Pictures UK has also taken the unprecedented step of releasing a specially edited version with a '15' certificate to go into theaters across the UK and N. Ireland from Friday, July 24th. This is the first time ever in the UK that two different versions of a single film have been released at the same time.
While it isn't clear if two versions will be made available on DVD, I'm sure that second-run and repertory cinemas who will be playing the film in the next few months are more likely to book this second cut in an attempt to maximize box office.
Now this precedent has been set and the 18 certificate has been run from, I fear a situation not unlike the American NC-17 vs. R scenario might arise in the UK. If the 18 cert. is allowed to become shunned and considered a commercial bad touch, we'll only see studios cutting more and more from artists' work in sad, cynical money grab operations. Until now, 18 cert, films were allowed to be 18 cert. films, and were booked wide and played happily across the UK, not marginalized in the way that NC-17 films are in the US. I hope this support of adult-only material is continued and the industry doesn't slip and slide to, frankly, kiddifying material in a desperate clutch for greenbacks.
I'm half expecting a PG-13 cut of Brüno to be announced for the US any day now. Only half, mind.
It is worth noting that Brüno did actually attain the highest ever opening Friday box office for an 18 cert. in the UK.