Paramount To Make Max Steel Movie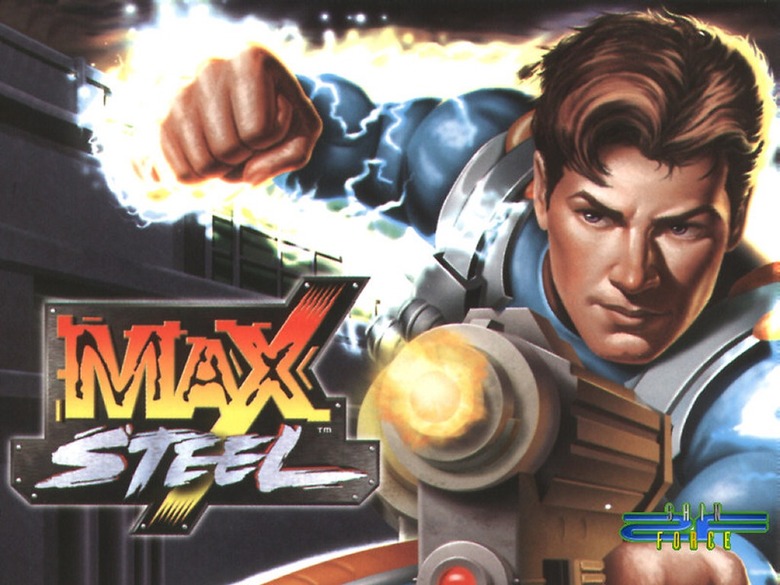 We mentioned in Page 2last week that Paramount Pictures had acquired the rights to develop a movie based on the Mattel action figure and animated series Max Steel. We stuck the story in Page 2 because we didn't have any more details at the time, but now that the official trades story has broken, we have some new details.
The toyline was introduced in 1999, which was quickly followed by an animated series in 2000, which ran for two seasons.  The action figure is #1 in Latin America, where Mattel has continued to produce direct-to-dvd animated features due to the demand.
The series tells the story of Josh McGrath, a 19-year-old extreme sports teen star who was adopted by his father's best friend and partner after his parents died while he was a child. While visiting his stepfather's work, an extreme sports articles manufacturing company which is in reality a facade for a secret counter-intelligence agency known as N-Tek. McGrath was severely injured in an attack by a rival agency, and exposed to a swarm of microscopic nanomachines, known to the company as "Nano Tech Max", which gives him superpowers. Under the secret identity of Max Steel, Josh fights against superpowered villains, mutants, robots, mad scientists and monsters.
Mattel hopes to relaunch the property in the United States with a new feature film. Joe Roth will produce, and was given the property partly because he launched the xXx franchise, which was also about a extreme sports star turned action hero. The search for a screenwriter has begun. I'm sure Justin Marks is probably on the top of the list.