Page 2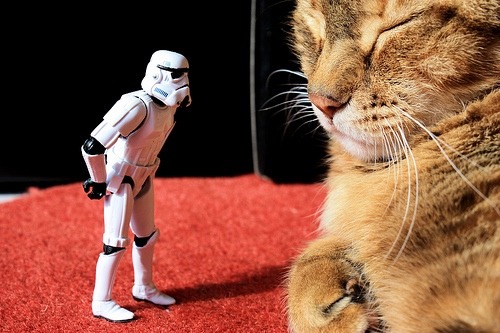 Page 2 is a compilation of stories and news tidbits, which for whatever reason, didn't make the front page of /Film. After the jump we've included 33 different items, fun images, videos, casting tidbits, articles of interest and more. It's like a mystery grab bag of movie web related goodness.
I love this photo from Stéfan Le Dû's Stormtroopers 365 project. [laughingsquid]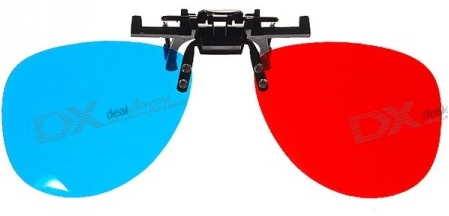 Apparently someone actually sells stereoscopic red/blue clip-ons for your glasses. How geeky is that?
Italy has invented a real life Wall-E, an on-demand robot trash collector. [globalpost]
As of yesterday, more than 500 showtimes are already sold out for Harry Potter and the Half Blood Prince according to Fandango.
Sacha Baron Cohen appeared on David Letterman as Bruno to read the Top 10 Reasons to go see the movie Bruno.Roger Ebert rants about Hollywood's recent obsession with adapting toys and board games into movies.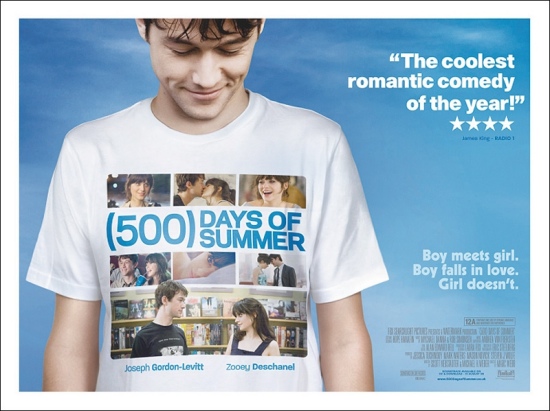 Empire has posted the British poster for 500 Days of Summer. Click on over to the see non-quad design.Leonard Nimoy spoke with Star Trek Communicator about the prospects of him returning for a Star Trek sequel: "I have no illusions on whether or not they need me. They decided that they wanted to make this film using Spock as kind of an anchor for the story, which I think worked very, very well. They don't have to do that again. If they decide they have a role for me to play, I would be very interested in talking to them about it. But I have every reason to believe that they have established a whole new set of characters, and they can sail very well without me, and that's fine. Either way is good with me. I am very gratified that this has happened."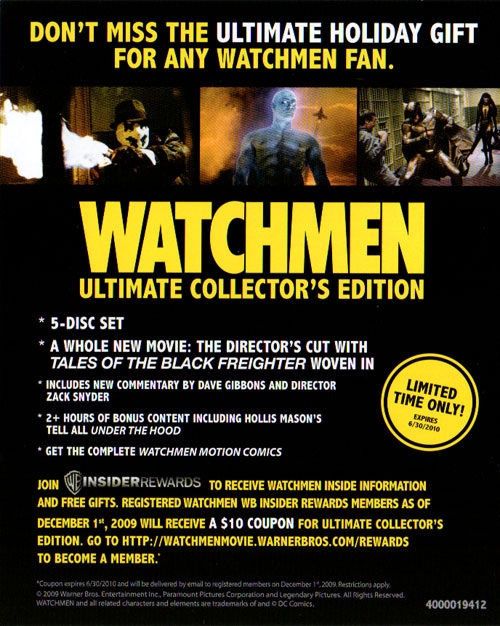 You might want to hold off on buying the Watchmen Director's cut, as a 5-disc Ultimate Edition is hitting store shelfs in December. [blurayblog]
Producer Brad Fuller of Platinum Dunes announced on his Twitter that principal photography has wrapped on A Nightmare on Elm Street: "Just wrapped – sad. This was a fun movie to make."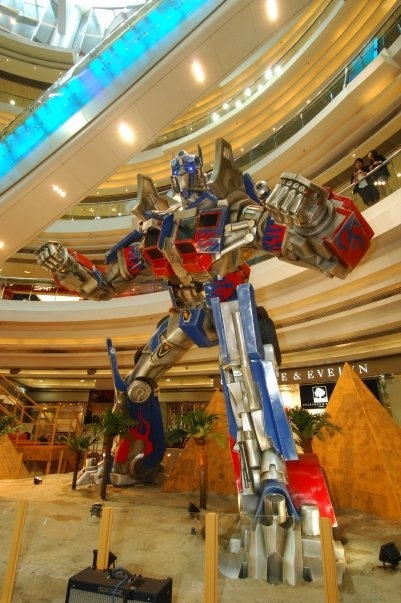 A life-sized statue of Optimus Prime was on display at a Honk Kong Transformers event. [tlamb]
NBC has shut down production on the television adaptation of Parenthood citing "creative disputes." [usatoday]
Entertainment Weekly catches up to the directors of The Blair Witch Project ten years later.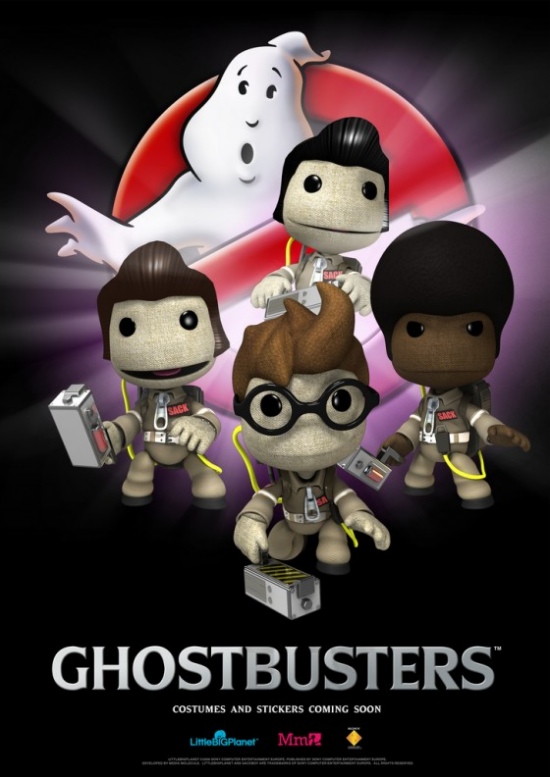 As expected, Ghostbusters have been unleashed in LittleBigPlanet. [/Gamer]
The Official Warner Bros twitter account has responded to fans demanding a Veronica Mars movie: "Thanks for all of your Veronica Mars support! We would LOVE to see a movie, but it's not up to us here. We'll pass along ur messages though!"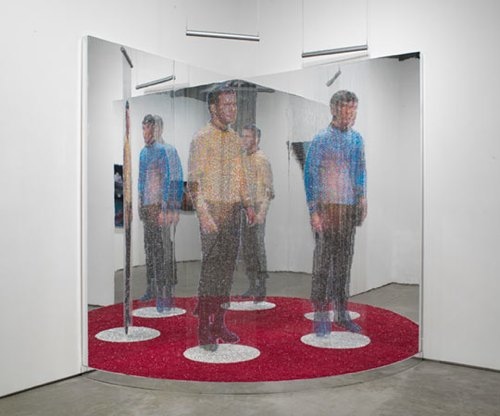 Devorah Sperber's "Transporter: Kirk and Spock Beaming-In" Star Trek art installation was created using hundreds of thousands of glass beads that hang in front of mirror panels to create the illusion of multiple figures "beaming in." [boingboing]
Brick/Brothers Bloom director Rian Johnson talks about screenwriting on MakingOf.Mythbusters will attempt to test Star Trek's gorn cannon. [trekmovie]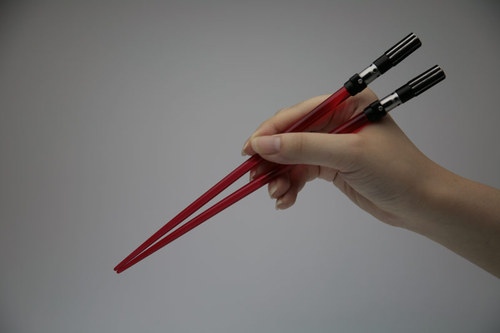 At Comic-Con, Kotobukiya will debut Chop Sabers in three colors: Luke Skywalker Blue, Darth Vader Red, and Yoda Green. [tdw]
David Berry, a former employee of ILM (Industrial Light and Magic) has posted some old home movies from working at ILM in the later 1970's. Also featured in the video is Joe Johnston (art director who went on to direct Jumanji, Jurassic Park III, October Sky and The Wolf Man), and many others. It's a fascinating look back at the early days of the work environment that was responsible for so many of the great sci-fi special effects. Watch the video on Vimeo.FilmDrunk notices that Malin Akerman has come a long way since making the 2007 comedy Heavy Petting. Trailer embedded above.Hope Davis will replace Julianne Moore as Hillary Clinton in HBO Films/BBC Films' The Special Relationship. [thr]
Paramount in talks to pickup the film rights to the Mattel toy property Max Steel. [prodweekly]
Mary-Louise Parker's Alice in Wonderland is likely less creepy than Tim Burton's upcoming 3D adaptation.Slate presents the video evidence that no one ever died in the GI Joe animated series.
Sony's Bravia Internet Link which will eventually be built-in on some Bravia TVs will support Netflix streaming. [gizmodo]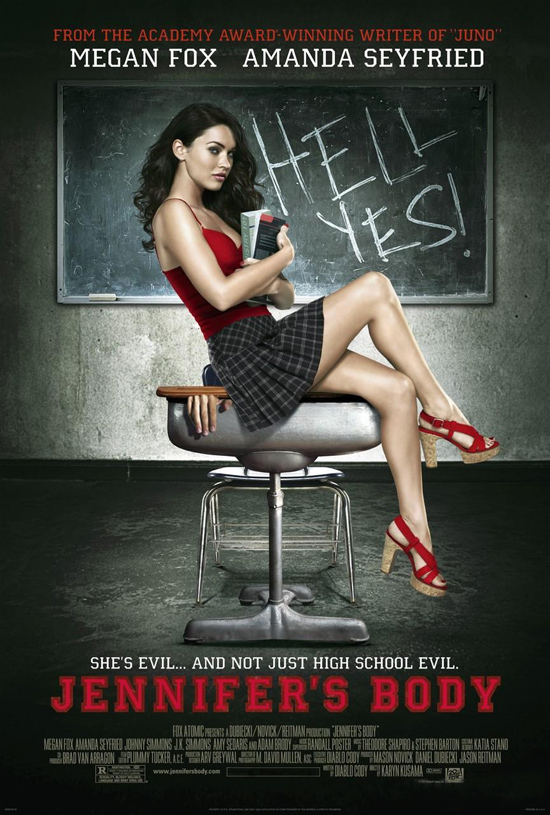 20th Century Fox has released this new poster for Jennifer's Body.
Producers Will Ferrell and Adam McKay have cast Napoleon Dynamite star John Heder in a half-hour scripted series, playing "an out-of-work computer IT specialist who leaves the big city and returns to his small hometown, where he moves back in with his parents and younger brother." [nyt]
BioWare CEO Ray Muzyka claims George Lucas is very involved with the upcoming MMORPG Star Wars: The Old Republic. [blend]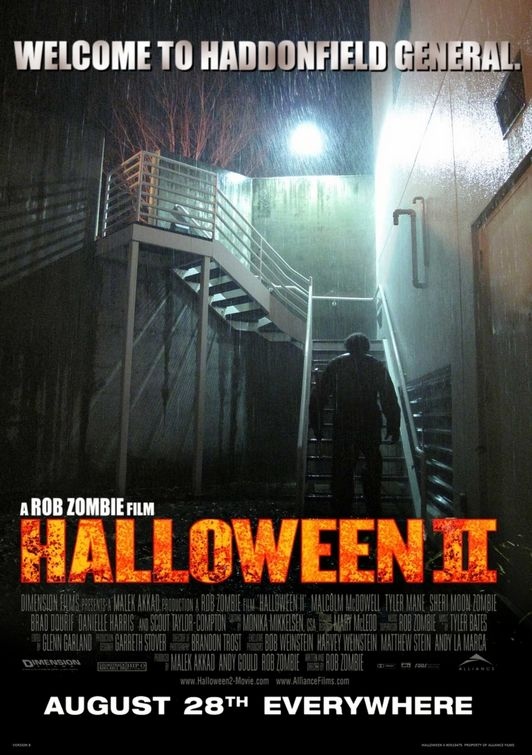 The Weinstein Co has released a new poster for Halloween II.
Splash lists the five villains they'd like to see in Spider-Man 4 (but maybe not all at once).MTV has a new clip from Harry Potter and the Half Blood Prince.
Remember the media analyst that predicted that Pixar's Up might fail to attact audiences? Well now that its become the studio's second-highest grossing film ever in North America (after Finding Nemo), he has finally admitted he was "dead wrong."