Jennifer's Body Green Band Movie Trailer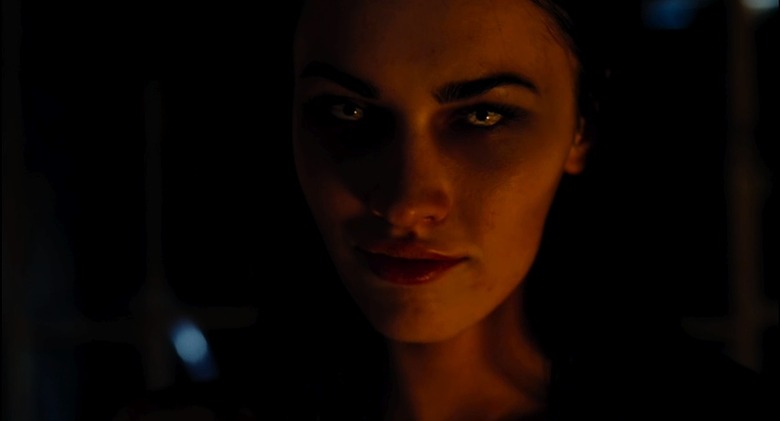 Earlier this week you watched the red band trailer for for Jennifer's Body, now check out the PG-Rated Green Band trailer which was just released online. Written by Academy Award winner Diablo Cody and directed by Karyn Kusama, the film tells the story of a small-town high school hottie Jennifer (Megan Fox) who is possessed by a hungry demon and begins eating boys.
The new trailer features an introduction from Megan Fox, and lacks some of the more sexual visuals, a Thai joke and hipster music of the red band. Basically, the trailer is cut to appeal to the masses. Watch the trailer embedded after the jump, and tell me what you think in the comments below.
The red band trailer got great response, but the hatred for Diablo Cody is still running at a high, which I honestly don't understand. Cody just tweeted "Some guy in Idaho just tweeted that I've ruined cinema. Already? Had no idea I was so hugely influential. Suck it, Truffaut!" ... "Love the idea that one person who doesn't even DIRECT can singlehandedly destroy an industry. I'm like GM killing the streetcar!"
Watch the trailer in High Definition on Yahoo. Jennifer's Body hits theaters on September 18th 2009.