Page 2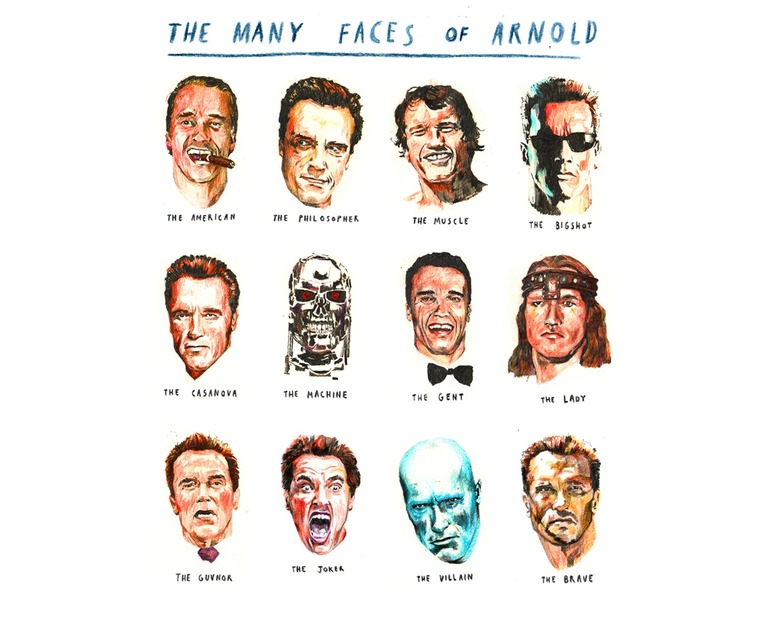 Page 2 is a compilation of stories and news tidbits, which for whatever reason, didn't make the front page of /Film. After the jump we've included 36 different items, fun images, videos, casting tidbits, articles of interest and more. It's like a mystery grab bag of movie web related goodness.
Owen Gatley's "The Many Faces of Arnold" [Schwarzenegger] is all kinds of awesome. Download the desktop or iphone wallpaper here.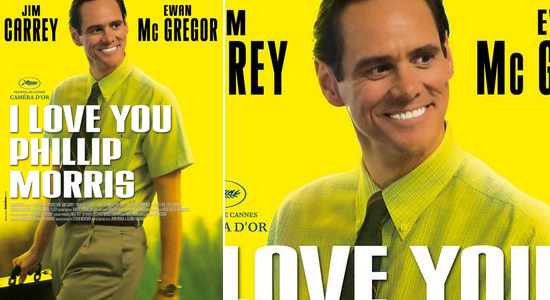 I don't dig the yellow poster for the Jim Carrey/Ewan McGregor comedy I Love You, Phillip Morris. [impa]
IESB is holding their annual Wrath of Con party again at Comic-Con.
A teaser trailer for Gatchaman was on display at Anime Expo 2009.
Brett Cullen has joined the cast of River Road's The Runaways. [thr]
500 Days of Summer director Marc Webb continues to blog over at FirstShowing. This week he has a cool video of going to a screening in downtown Los Angeles, which you can watch embedded above.
Advance ticket sales for Harry Potter and the Half-Blood Prince is outpacing Transformers: Revenge of the Fallen and Harry Potter and the Order of the Phoenix at a similar point in their sales cycles. [reuters]
Check out this crazy commercial for the Monsters, Inc attraction at Tokyo Disney. [fanboy]
Rotten Tomatoes talks to Hurt Locker director Kathryn Bigelow about her five favorite movies.
Producer Frank Marshall confirms the Indiana Jones 5 rumor the other day was indeed bunk and says "The story for INDY5 is still in the research phase." [twitter]
Sacha Baron Cohen appeared on David Letterman as himself to talk about the dangers of shooting Borat and Bruno, including interviewing a terrorist.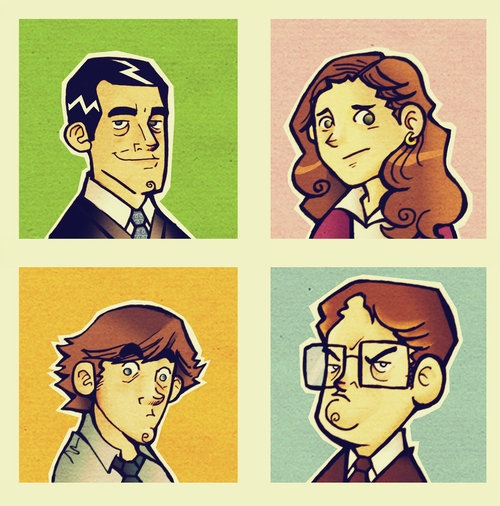 If The Office were a comic book or cartoon, it would look something like this piece from Carla Rodrigues. [tdw]
Principal photography has wrapped in New Orleans, Louisiana, on Dead of Night . [CS]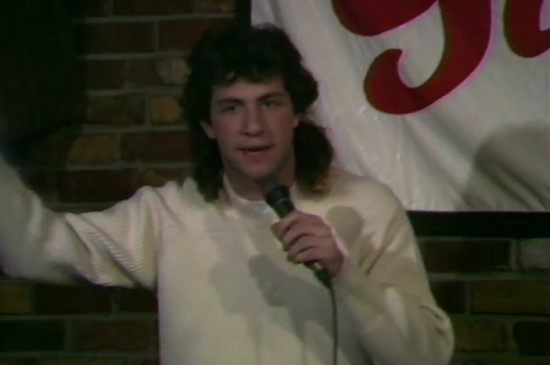 Universal has put a three minute video podcast on iTunes for Judd Apatow's Funny People which takes you behind the scenes of the filming of a big comedy show scene and even features footage from Apatow's short lived stand-up comedy career (photo above).
Director David Heyman will discuss the making of Harry Potter and the Half-Blood Prince on Monday, July 13, 7:00pm at the Apple Store, Third Street Promenade, 1248 Third Street Promenade in Los Angeles.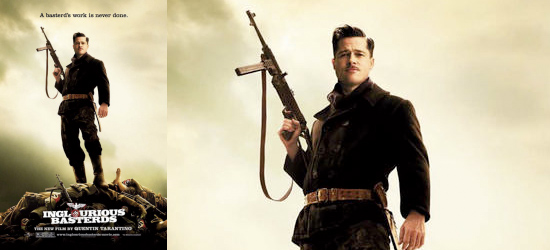 The Weinstein Co has released yet-another poster for Quentin Tarantino's Inglourious Basterds feating Brad Pitt standing on top of a mound of Nazi bodies. [yahoo]
Rumor has it that Wes Anderson's animated Fantastic Mr. Fox might premiere at the Venice Film Festival in September. [playlist]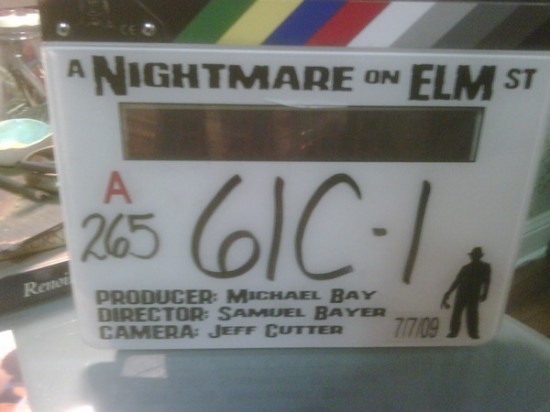 Producer Brad Fuller has been twittering from the last couple days on the set of A Nightmare on Elm Street, and has twitpic'd this photo of the clapboard they are using for the film.
Roman Polanski has filed an appeal to have the filmmaker's 32-year-old child sex case dropped. [LATimes]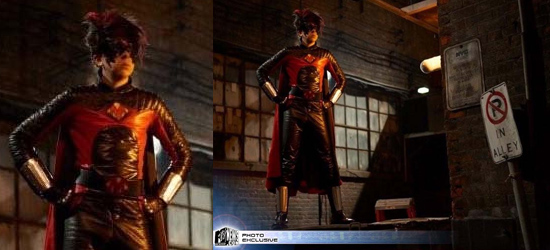 MTV has a new photo of Christopher Mintz-Plasse as The Red Mist in Matthew Vaughn's Kick-Ass. Head on over to MTV to see the image in high resolution. Minz-Plasse will join Vaughn and comic co-creator John Romita Jr. at the Thursday July 23rd Kick-Ass panel at Comic-Con.
The Toronto After Dark Film Festival has announced 8 titles for the 2009 Fest. [filmjunk]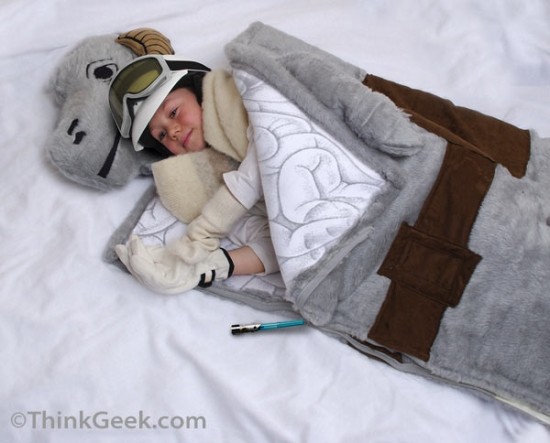 Remember that Tauntaun Star Wars sleeping bag that was featured on ThinkGeek's April Fools Day prank products. Well it looks like it might become a real product after all. Think Geek's PR guy Shane Peterman told LA Weekly they're "aiming to have it available ?for the holidays, or at the latest, the 30th anniversary of The Empire ?Strikes Back next spring."
Read as Pulitzer prize-winning film critic Roger Ebert responds to the "haters" of his Transformers: Revenge of the Fallen review on his Sun-Times blog.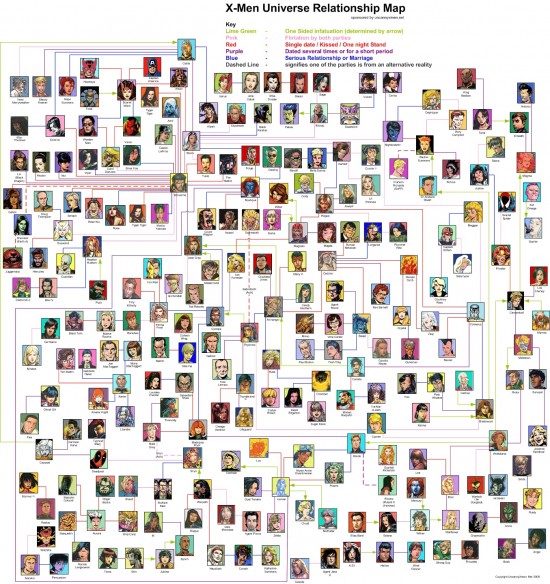 Are you a little confused about who kissed or dated who in the X-Men Universe? Uncannyxmen.net has put together this wonderful relationship map to help you figure it out.
Patrick Dempsey has joined the cast of the Garry Marshall-directed romantic comedy Valentine's Day. Would you guess, he's been cast as a doctor... [thr]
Watch the Season 6 promo for HBO's Entourage. Unfortunately, the reviews aren't looking good.
Olivia Munn has been cast as Lana, a waitress who becomes the potential love interest of one of the leads on ABC Family's Greek. But what will this mean for her co-hosting gig on G$'s Attack of the Show? [variety]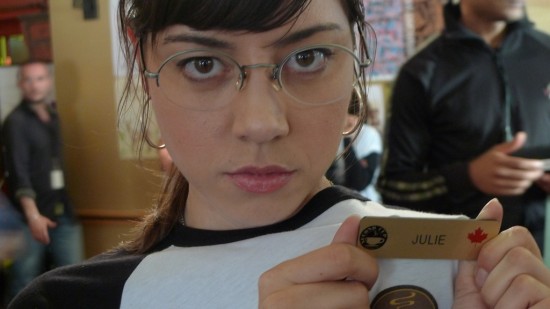 A couple new photos from Edgar Wright's Scott Pilgrim vs. The World photoblog. Above is a photo of Aubrey Plaza as Julie Powers showing off her Coffee Bean badge, and below is a photo of The Clash at the Demonhead CD.
On July 1st 1984, MPAA introduced the PG-13 rating. VideoETA takes a look back at the last 25 years.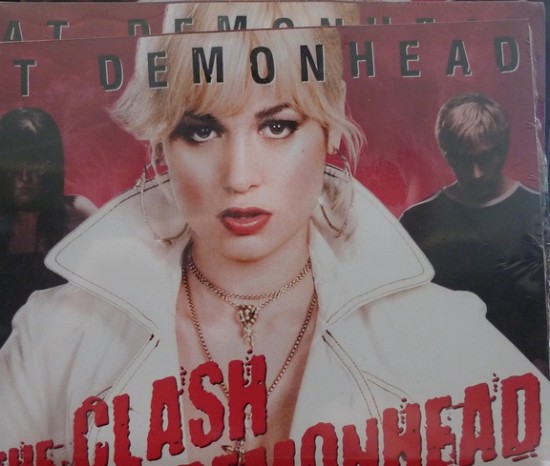 On July 26th, 2009 filmmaker Edgar Wright (Spaced, Shaun of the Dead, Hot Fuzz) will bring his famed screening series The Wright Stuff back to the Bloor Cinema for a special night to host an "In Conversation" with cinematographer Bill Pope (Darkman, The Matrix Trilogy, Spider-Man 2 and 3). The evening will also include a double feature of Pope's work personally selected by Wright as well as an in-depth discussion with the cinematographer himself. Films to screen: Sam Raimi's Army of Darkness and the Trey Parker/Matt Stone satire Team America: World Police. Tickets for the double bill are $18 and will be available online and at the Bloor box office starting July 17th. Single movie tickets are $10 and will only be available 30 minutes before each screening. No Bloor Cinema membership is required. [edgarwright]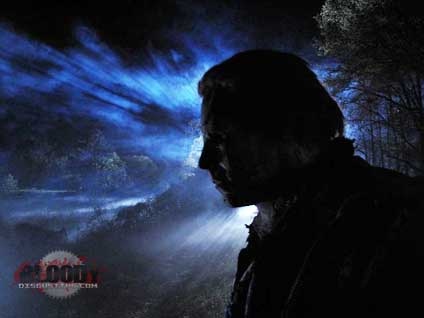 Bloody-Disgusting has a couple new stills from Halloween II.
Disney props and costumes from films like Tron Condorman, The Black Hole and more will be on display at Comic Con. [collider]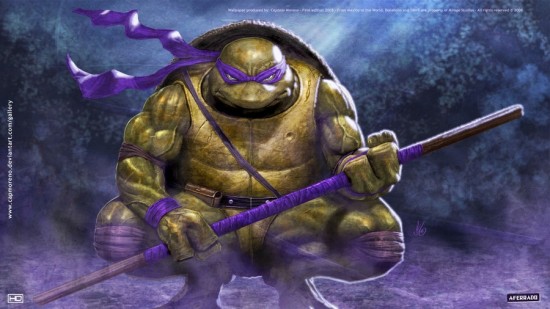 This is a pretty badass Teenage Mutant Ninja Turtles wallpaper. [capmoreno]
After a 10-year hiatus from mainstream movies, Brooke Shields is returning to the big screen for the family comedy Furry Vengeance. [thr]