Elfie Hopkins And The Gammons Teaser Trailer: The First UK 3D Horror Film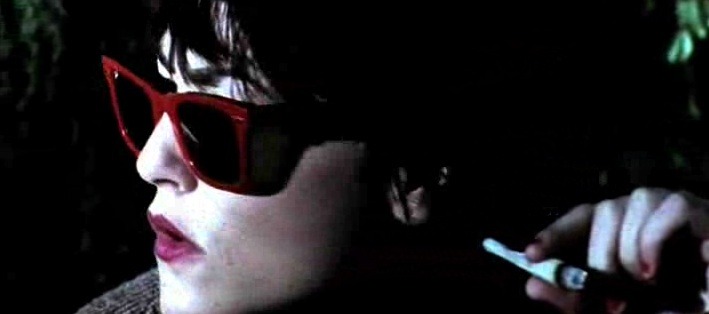 Jamie Winstone, daughter of Ray and victim of at least one Donkey Punch, has been announced as the star of Elfie Hopkins and the Gammons. Winstone will be playing Elfie, a name which makes great sense with her face, build and preferred do, but at 24 she's cheating on the character description of 'teenage misfit' just a little. If it's good enough for Alison Lohmann... and 95% of the extras at Sunnydale High...Screen International quote co-writer and director Ryan Andrews, who claims the film will contain "quirky horror and an eclectic mix of comic book characters, British pop culture and fantasy setting in an unusual and twisted world". Doesn't soon too unlike another Winstone project, 2008's Phoo Action, a TV adaptation of Jamie Hewlett's Get the Freebies comic strip. Unfortunately, that one didn't quite come off.
After the break, an early teaser for Elfie Hopkins.
Obviously, this trailer isn't in 3D but it does feature Winstone, in character and costume and, despite, the short running time, she even gets a crying scene. As the feature itself doesn't start shooting until Winter, I think you can safely assume none of this footage will actually appear in the finished movie.
[flv:http://media2.slashfilm.com/slashfilm/trailers/gammon.flv 550 360]
I'm curious as to how and why the decision to shoot in 3D was made. You may have realised by now that I'm a very strong advocate of new 3D technology and the advances it offers in film language, so please trust that I'm not doubting the film at all when I wonder out loud if it is any more than a marketing decision.
I assume the other characters we meet in this trailer, the butt munchers, are The Gammons. Here's a bit of plot summary from Screen International to put them in context:
[Hopkins'] investigations are limited to annoying small-minded residents of the rural village where she lives, until the charismatic but suspicious Gammons family arrive.
Less The 'Burbs than The Rurals, maybe?