Cool Stuff: Chariots Retired T-Shirt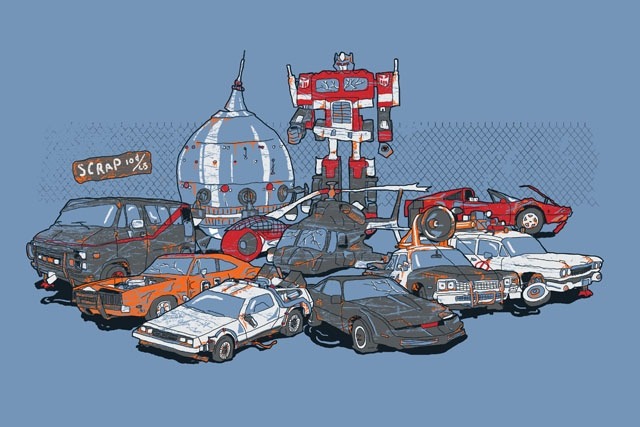 Ian Leino's Chariots Retired t-shirt design features some of the coolest vehicles from the 1970's and 1980's.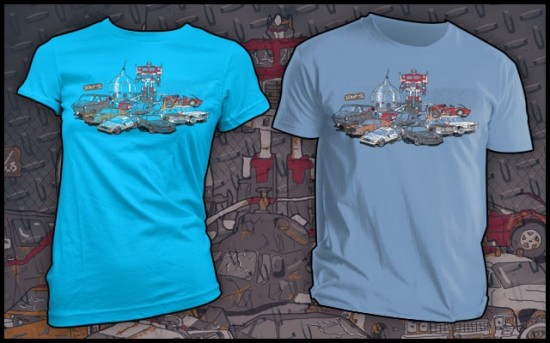 Here is a note from the artist:
"As a kid, I grew up with all of these shows and movies where the vehicles were so much a part of the story that they almost felt like another character. Back then I tried building them with my legos, but I didn't have any of the good pieces (just a lot of the chunky block ones), so they mostly ended up looking like multicolor cubes. Once I started doing t-shirt designs, I created this one as a homage to all of those awesome vehicles from my youth that I hope sums up the total awesomeness of the era. And then it's eventual downfall. And then how it has been remixed, recycled and presented to us again as something new.
And like all t-shirts on TeeFury, this deisgn is only avialable for 24 hours, so grab it while you can. The good news is that all t-shirts are only $9, so you can;t beat the price.
Cool Stuff is a daily feature of slashfilm.com. Know of any geekarific creations or cool products which should be featured on Cool Stuff? E-Mail us at orfilms@gmail.com.