VOTD: Star Wars In 3 Minutes Animated In A Notebook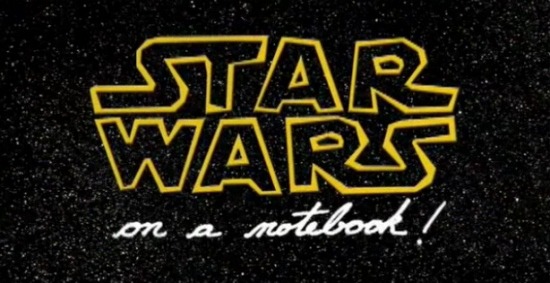 Columbian animator Oscar Triana crafted this short animated tribute to George Lucas' Star Wars.
Playing with the idea of "how you remember the movie, back then" and using things in common when you were in school like notebooks, cut-out figures, cotton and the alike. The short recreates in three minutes the original movie, using some random and sometimes witty ideas/comments from me and other kids that have seen it in the last few years. It's like a crazy summary by a kid who sees the movie for the first time.
Digitally animated for Atom Films' Star Wars Fan Film Contest, watch the short after the jump.
via: Topless Robot