Universal To Make Asteroids Movie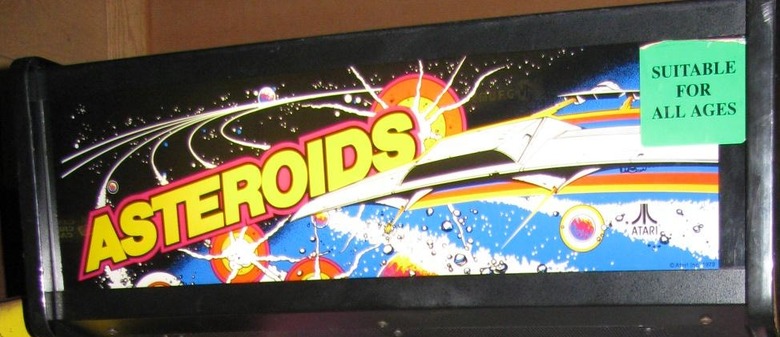 When movie studios are developing big budget big screen movies based on Stretch Armstrong and Candyland, I knew it was only a matter of time before Hollywood started to mine some of the classic video games of the children of the 70's/80's. Universal has won a four-studio bidding war to win the film rights to the classic Atari video game Asteroids. Newcomer Matthew Lopez, who came out of Disney's writing program and did work on Bedtime Stories, The Sorcerer's Apprentice and Race to Witch Mountain, has been hired to write the screen adaptation.
For those of you who don't remember, the game involved the player controlling a triangular space ship in an asteroid field, shooting and destroying rock and the occasional alien spaceship to avoid collision. Originally released in 1979 as an upright arcade machine, and later released on the Atari video game systems, the game spawned three sequels – Asteroids Deluxe, Space Duel and Blasteroids. So basically, Universal has won a potential big budget space film franchise. I'm only half kidding.
The good news is that the game isn't tied to any extensive mythology, which will allow the studio to build the entire story basically from scratch. I'm sure the only catch is that the movie has to feature a spaceship destroying on asteroid. Basically, like with Battleship, Universal is buying a brand name. They're spending millions (my guesstimate – no figures have been released) so that when the ad plays on tv and the poster is attached to the bus shelter, a few extra people will take notice.
That said, I can totally imagine Michael Bay making a film based on Asteroids. Hell, Armageddon could have been titled Asteroids. They have a lot of room to play with. I'm not impressed by the films listed on screenwriter's previous credits, but you can't really judge based on patch up work and rewrites. Transformers and G.I. Joe producer Lorenzo di Bonaventura is attached.
source: THR