Jason Lee Joins Kevin Smith's A Couple Of Dicks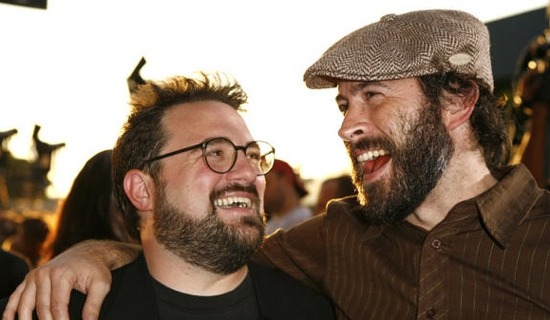 Kevin Smith will be re-teaming with Mallrats star Jason Lee once again. According to /Film reader Drake Rivera, Smith announced on Kevin Pollack's Live Show on Sunday afternoon that Lee would have a role in his new buddy cop comedy A Couple of Dicks.
According to the report, Smith said that Lee would shoot for a couple of days, but didn't reveal which role the My Name is Earl star would play. Lee has appeared in many of Smith's films, including Chasing Amy, Dogma, Jay and Silent Bob Strike Back, as well as cameos in Jersey Girl and Clerks II.
Written by Robb and Marc Cullen, and featured on the 2008 Black List (a Hollywood insider list of the best unproduced screenplays of the year), The film stars Tracy Morgan and Bruce Willis as two veteran LAPD detectives who attempt to track down a stolen, mint-condition, 1952 baseball card, get tangled with a sports memorabilia-obsessed gangster, and rescue a Mexican beauty named Gabriela (Ana de la Reguera), who might hold the key to millions in laundered drug money.
Adam Bordy, Sean William Scott and Kevin Pollak also have roles in the film. A Couple of Dicks is tentatively scheduled to hit theaters on February 26th 2010.