Michael Jackson Jokes Trimmed (Temporarily?) From Bruno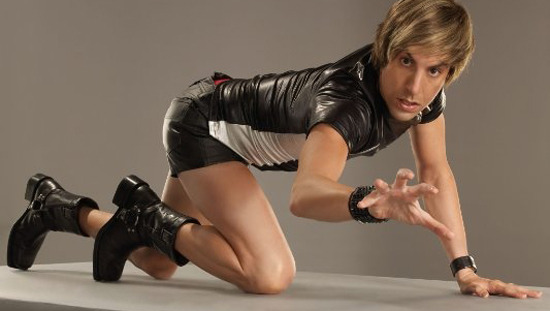 Sacha Baron Cohen's Bruno had its LA premiere last night, and the show went on with a small part of the film exised, according to the Risky Biz Blog. A Michael Jackson-related scene was cut for the screening, showing Universal's sensitivity to the news of Jackson's passing.
The scene doesn't actually feature Michael Jackson, but his sister LaToya. The basic content is that Bruno is interviewing LaToya, and one of the topics that comes up is her brother Micheal. The topics are what you'd expect: his voice, his glove. He also scans through her BlackBerry to find Michael's number, which he then reads aloud. (It's likely not his actual number, which should go without saying.) LaToya, furious, storms out of the 'interview'.
So yesterday Universal had a few pow-wows and decided to cut the scene, which had been included in press screenings, for the premiere "out of sensitivity to the Jackson family." Director Larry Charles said later last night "We decided to take it out for tonight and we'll reassess before the release whether to keep it out," but The Guardian says that 'reports suggest' the scene won't be reinstated for the film's wide opening. If that's the case, will Universal physically trim all prints already struck, or will they produce a new reel for each print that exists? Love to see those trimmed pieces of film end up on eBay. I honestly don't know how far ahead of time a full print run is struck for a wide release, but either way this change is going to cost Universal more than a little bit to implement.
Perhaps the last time a change was made on this scale to reflect or 'show sensitivity' to current events was when Columbia famously scuttled the Spider-Man teaser trailer in which a helicopter full of bank robbers was trapped in a giant web stretched between the twin towers of the World Trade Center. You can see that clip below. For the LaToya scene from Bruno, you'll probably have to wait for DVD.