Page 2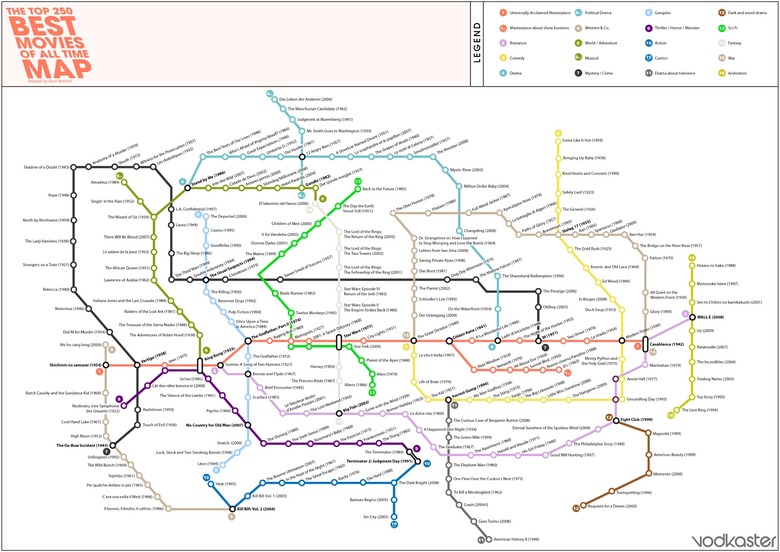 Page 2 is a compilation of stories and news tidbits, which for whatever reason, didn't make the front page of /Film. After the jump we've included 26 different items, fun images, videos, casting tidbits, articles of interest and more. It's like a mystery grab bag of movie web related goodness.
has created a cinematographic subway map out of the IMDB's Top 250. (via: Pingolin)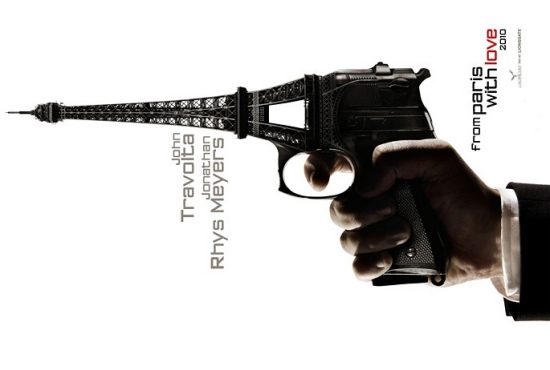 Check out the poster for Pierre Morel's From Paris with Love which stars John Travolta and Jonathan Rhys Meyers. [
]
CBS has announced their 2009-2010 Fall television premiere schedule. [
]
500 Days of Summer director Marc Webb has posted a blog on
talking about the concept of a romantic comedy for men.
G4 will broadcast the Lucasfilm Star Wars panel live from Comic Con. [
]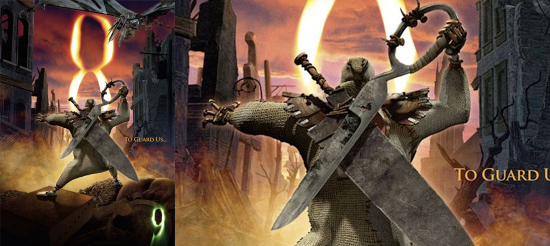 has a look at a new character poster for Shane Acker's 9 featuring "8", who is voiced by Fred Tatasciore.
takes a look at the 5 most disappointing real-life versions of fictional toys.
GI Joe: The Rise of Cobra will be 1 hour and 47 minutes long. [
]
Callum Blue will play the iconic villain General Zod in CW's Smallville. [
]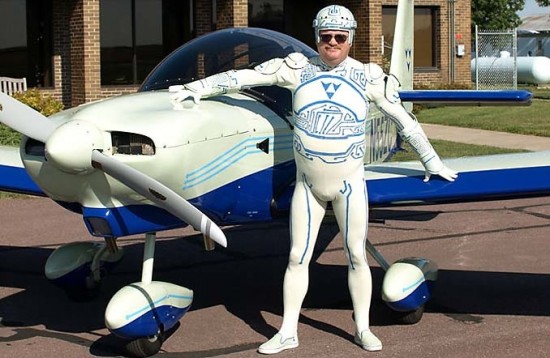 Jay Maynard, aka Tron Man, has been forced to sell his private plane on
.
The trailer for Boondock Saints II: All Saint's Day will premiere at Comic-Con. [
]
Katherine Heigl will star in Greg Berlanti's romantic dramedy Life as We Know It for Warner Bros. [
]
A Bolivian TV station was somehow tricked into airing screen captures showing a plane crash from the television show  Lost as photos from the crash of Air France Flight 447. [
]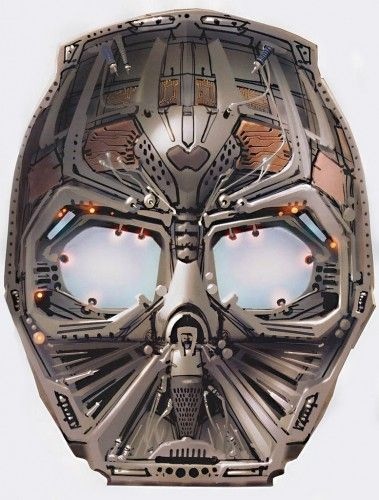 has a concept art photo revealing exactly what the inside of Darth Vader's mask looks like.
lists the top ten non-evil robots in movie history.
Apparently, ILM has hidden R2-D2 somewhere in Transformers: Revenge of the Fallen. [
]
lists the 50 greatest movie trailers of all time.
Columbia Pictures has released a red band clip from The Ugly Truth.
A two-disc Blu-ray for Grindhouse will be released on August 11th 2009. [
]
Christian Bale reveals that The Fighter will begin shooting within a couple weeks. [
]
On July 28th, Hayao Miyazaki will be honored with a special tribute which will include screening clips from his greatest films and an in-person conversation between Miyazaki and John Lasseter. Tickets are on sale now. $5 for general public. Seating is limited. [
]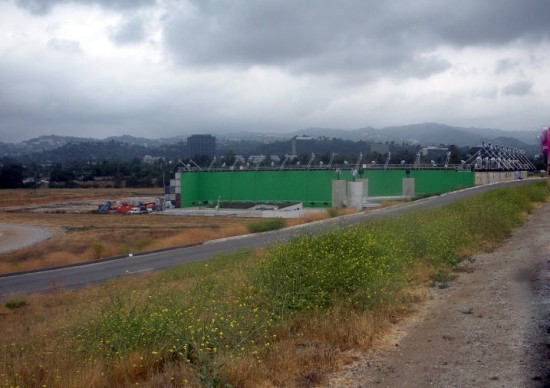 Jon Favreau
this morning "I'm looking at the biggest green screen I've ever seen."
has a photo from the huge outdoor green screen set of Iron Man 2.
speculates on which filmmakers could take over the Batman director's chair from Christopher Nolan.
Rian Johnson hilariously commented on
: "I think [Michael] Bay's creative process is clarified by describing any scene from the film then putting the words "and shit" at the end of it."
Warner Bros. has set an April 16, 2010 release date for Sylvain White's big screen adaptation of the Vertigo comic book, The Losers. [
]