Early Buzz: 24 Minutes Of James Cameron's Avatar Screened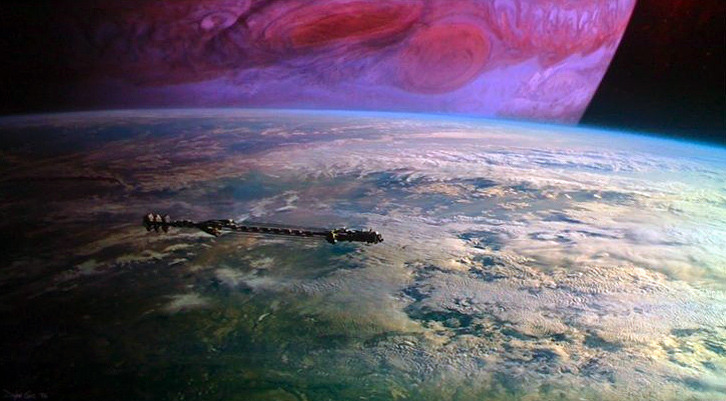 The first footage from James Cameron's Avatar was screened to over 1,000 European Industry attendees at CinemaExpo International in Amsterdam, and some of the early buzz has begun to leak out. 24 minutes of footage was screened in all, most of which came from the first third of the film, but THR notes that "there were also glimpses from unfinished portions of later battle scenes." What did everyone think of the first glimpse of the film that everyone is already touting as "revolutionary"?  The reactions after the jump are, for the most part, spoiler free.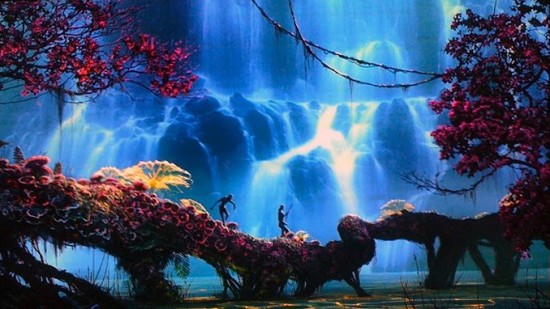 "The Insider" files his report on ComingSoon: "jaw-dropping experience." ... "3-D until now has been used as a gimmick." On the human characters inhabiting their Avatars: "It took my breath away. I thought–just like you guys–that I've seen it all with Gollum, or The Hulk, but Cameron has done it again. These creatures seem so real, that within minutes you forget you're watching an enormous and very blue CGI character. Even the eyes are totally convincing. The characters have real personalities and a soul." ... "How the hell is it possible that I never once felt like I've been watching a movie where almost everything comes out of a computer?" ... "The effects are in a league of their own. After some disappointing or even pointless 3-D movies, Avatar maybe the first movie where 3-D is properly utilized."
"Anonymous" over on IESB: "It makes me want to create a time machine like Cartman from South Park, so that I don't have to wait till the 18th of December to watch the finished movie. If it's anything like the scenes I saw, it's going to be one of the best movies of the decade."
Unique Cinema Systems Nord on Twitter: "stunning, literally jawdropping. Amazing visuals unlike any before seen, with incredible detail." ... "CGI was photorealistic, characters look really real. Believe the hype, this movie will be massive!" ... "Cameron told audience each frame of finished film takes 30-50 hrs to render, then double that up for 3D."
A scooper at MarketSaw: "The clips were amazing" ... "You will NOT believe the detail." ... "The world outside is amazing. It all lives, breathes and works." ... "You will not believe the amount of leaves that look like someone created that jungle for real." ... "Little fireflies and birds fly through the shots without being there. You just take them as the world, like a dove in Central Park. It's not placed there, it lives there and just happens to be in the shot." ... "There's a shot of leaves somewhere which is so photorealistic you don't want to think it's CGI. You believe this world from the get-go. It's there, you don't need to believe it because you will experience it."
GJKooijman on Twitter: "is mindblown" ... "Still in awe of meeting James Cameron... Avatar will change movie industry forever.. thank you Jim" ... "It's nothing you can imagine, it's real. Cameron made a new planet and took a cam there." ... "THIS WILL CHANGE MOVIES FOREVER. Trust me, it will."
Sperling on Twitter: "It's official! The footage from "Avatar" shown at Cine Expo was amazing. Absolutely stunning in 3D. Should be a huge hit."
Head on over to any of the linked sites for detailed descriptions of the footage screened. The photos above, courtesy of UCSNord, were on display at the After Party.