Geek Deals: $10-13 Blu-Ray Sale; Lost On DVD For $17.49, Complete Seinfeld Fridge Set $100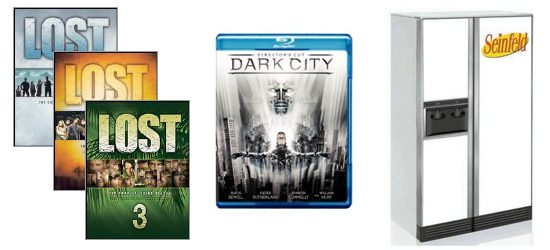 Amazon is having a sale on select Blu-Ray movies:
Best Buy has the first three seasons of Lost on DVD for $17.49 each. Select in store pickup to save on shipping.
Best Buy is also selling the Seinfeld: The Complete Series Exclusive Limited Edition Refrigerator Box Set for $99.99, which is about 50% off the retail price.