Page 2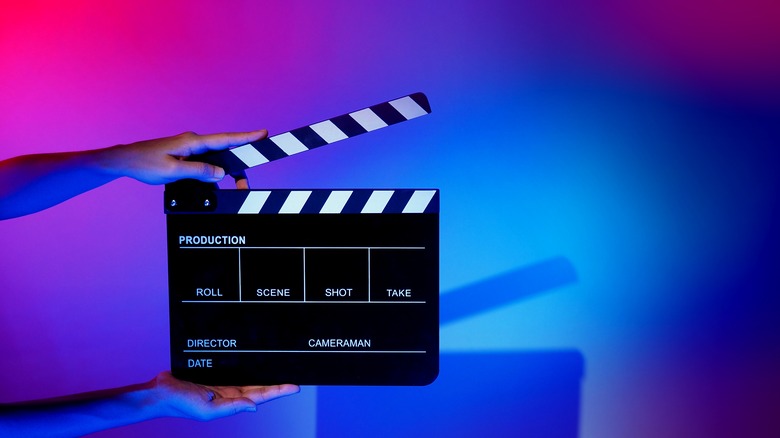 gnepphoto/Shutterstock
Page 2 is a compilation of stories and news tidbits, which for whatever reason, didn't make the front page of /Film. After the jump we've included 39 different items, fun images, videos, casting tidbits, articles of interest and more. It's like a mystery grab bag of movie web related goodness.
EW lists the 24 movies to watch with dad.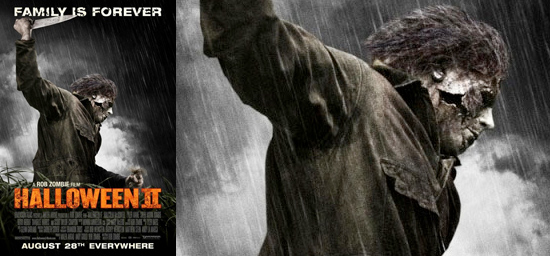 The Weinstein Co has released the final poster for Rob Zombie's Halloween II. [shock]
LA Times has a good article on Sony's controversial advertising campaign for District 9.
Universal Pictures has launched the official website for Michael Mann's Public Enemies.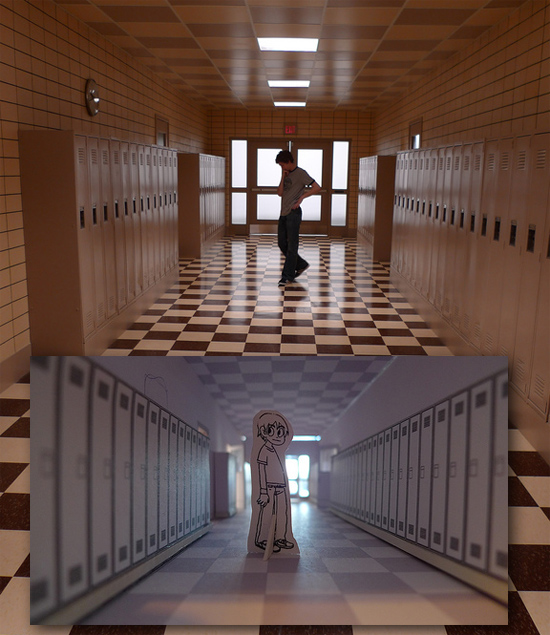 Edgar Wright has posted a photo of the high school hallway set from Scott Pilgrim vs. The World. Some might rememeber that Wright posted a photo of a diorama of this set a couple months ago (see above).
Producer Gold Circle is developing The Haunting in Georgia, a sequel to The Haunting in Connecticut. [thr]
Speaking of Scott Pilgrim, check out the new video blog which focuses on the music of the film adaptation.
Bob Shaye and longtime partner Michael Lynne are developing a sci-fi comedy titled Alt-Delete for Warner Bros. Scripted by Tim Kelleher and Danny Zuker, the story follows two guys working for a video game publishing company who have come to realize they are avatars in a larger game. [variety]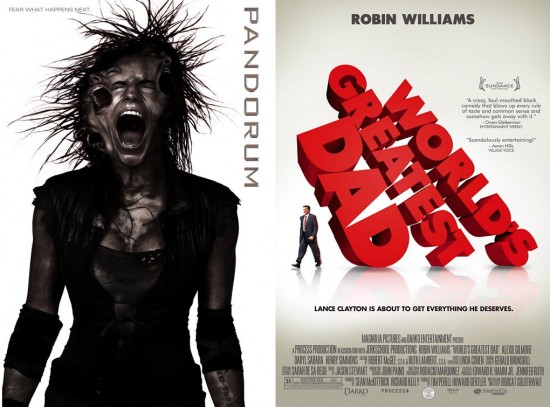 Check out the new posters for Pandorum and World's Greatest Dad. [impa]
SNL and 30 Rock regular Jason Sudeikis has joined Jennifer Aniston and Gerard Butlerin the comedy Bounty Hunter.
Watch the trailer for The Cove, a documentary which follows a group of activists as they organize an Ocean's Eleven-like operation to document what is happening to Dolphins in a secret cover off the coast of Japan.
Remember that Michael Moore stunt we told you about last week? Even though the stunt was a joke, the ushers in Los Angeles, New York, Chicago and Washington DC collected a total of $60 for the CEOs. What did they do with the money? It was donated to food banks in each of the four cities (supplemented by a larger donation from Overture). [variety]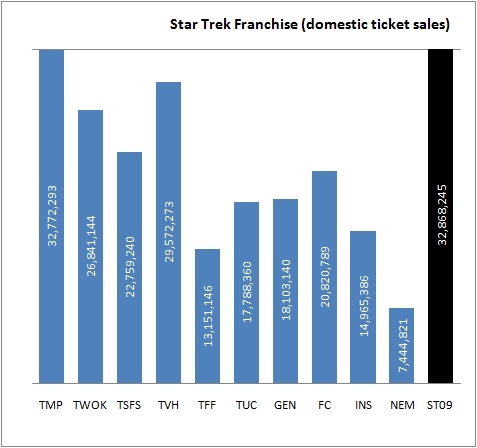 JJ Abrams' Star Trek has finally passed Star Trek: The Motion Picture to become the most attended film in the franchise (domestically). [trekmovie]
Darren Bousman reveals on Twitter that there will be a REPO showing at Comic Con this year... "That, plus MOTHERS DAY plus my secret project all at the Con!"
Because you asked for it, here is Shia LaBeouf singing his rendition of Stan Bush's song The Touch.
Now for something completely different: Kottke lists 50 films you can wait to see after you're dead.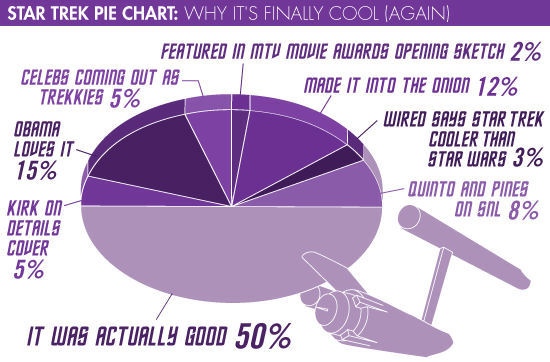 SciFi has the top ten reasons why Star Trek is suddenly cool, complete with the pie chart above which proves it.
Phillip Noyce will direct the indie police thriller Mixed Blood, with Samuel L. Jackson to co-star. [variety]
Watch the first 12 minutes of Ron Moore's Virtuality television pilot.
With Terminator: The Sarah Connor Chronicles canceled, Brian Austin Green is heading for Smallville as Daily Planet reporter John Corben aka Metallo. [TV Guide]
Devin from CHUD is definitely not a "PC person" but he takes Michael Bay to task for creating two new Autobots for Transformers: Revenge of the Fallen using "extreme racial caricatures".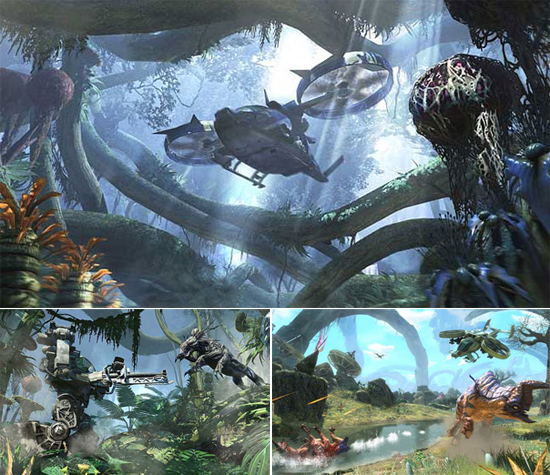 The Daily Telegraph has three new screenshots from the video game version of James Cameron's Avatar.
DLP Cinema is going 4K, making its next-gen projector platform available by year's end. [THR]
MikeRelm has created a remix of the trailer for Neveldine/Taylor's Gamer.
The CW has announced their 2009 Fall premiere schedule. [cinemablend]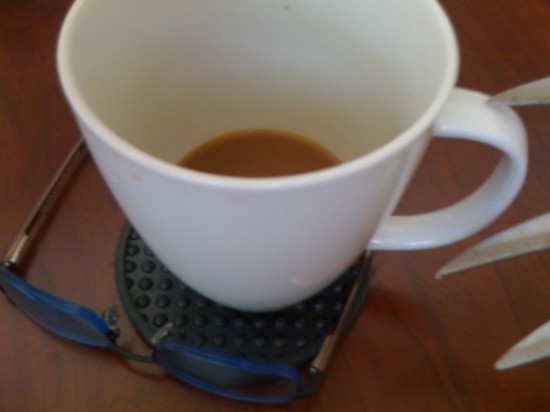 Jackie Earle Haley gave fans a sneak preview of his Freddy Krueger claws in this photo on Twitter.
Sam Mendes signed a two-year first look deal with Focus Features. [variety]
Universal has released a trailer for the Aaron Eckhart/Jennifer Aniston romantic comedy Love Happens. I'll skip it.
Reaper star Tyler Labine says that a comic book series based on the now canceled Reaper television series, is in the works. [splash]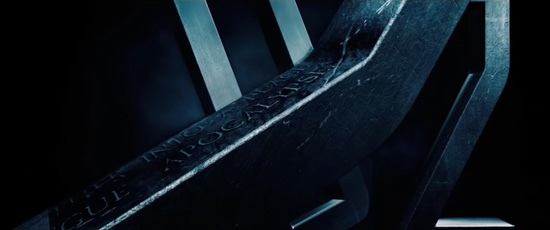 InContention noticed that the logo on the 2012 trailer features some writing on it. Turns out the phrase is likely a Bible quote from Revelations 16:16: "And he gathered them together into a place called in the Hebrew tongue Armageddon (here Apocalypse)."
Battle: Los Angeles will begin shooting in Mid-August 2009, and SpoilerTV has a casting breakdown.
Check out the poster for the big screen adaptation of Youth in Revolt. [cinematical]
The Walt Disney Family Foundation will open the Walt Disney Family Museum on October 1st in San Francisco. [thr]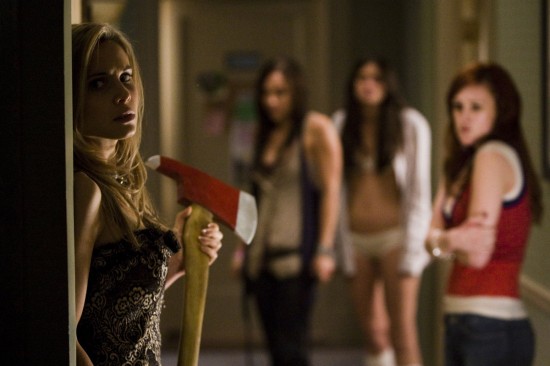 Summit Entertainment has released two new photos from Sorority Row. [bloody-disgusting]
Terminator Salvation is a huge success internationally, grossing $10.7 million in Japan, the biggest opening in that country since Indiana Jones and the Kingdom of the Crystal Skull, and grossing $9 million in China, one of the top openings of all time for a non-Chinese film. [Variety]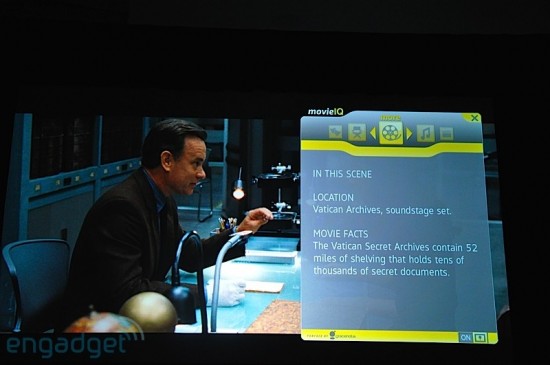 Sony Pictures will introduce a new DB-Live feature in September which will allow viewers to learn scene-specific details about the actors, crew, music. [engadget]
The DVD/Blu-ray release of Transformers: Revenge of the Fallen should feature 7 or 8 minutes of deleted scenes. [collider]