Cold Souls Movie Trailer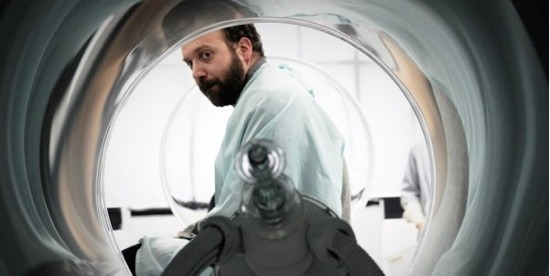 In the surreal comedy, Cold Souls, Paul Giamatti plays an actor named... Paul Giamatti. Stumbling upon an article in The New Yorker about a high-tech company that extracts, deep-freezes and stores people's souls, Paul very well might have found the key to happiness for which he's been searching. But, complications arise when he is the unfortunate victim of "soul-trafficking." Giamatti's journey takes him all the way to Russia in hopes of retrieving his stolen soul from an ambitious but talentless soap-opera actress.
Cold Souls premiered at the 2009 Sundance Film Festival and it's easy to see why it has drawn many comparisons to the stories of Charlie Kaufman (Being John Malkovich, Adaptation, Eternal Sunshine...etc). And the film was equally as polarizing as Kaufman's Synecdoche, New York, which probably means I'll like it. Watch the trailer embedded after the jump, leave your thoughts in the comments below.
Watch the trailer in High Definition on Apple.com. Cold Souls hits theaters begining on August 7th 2009.