Zombieland Movie Trailer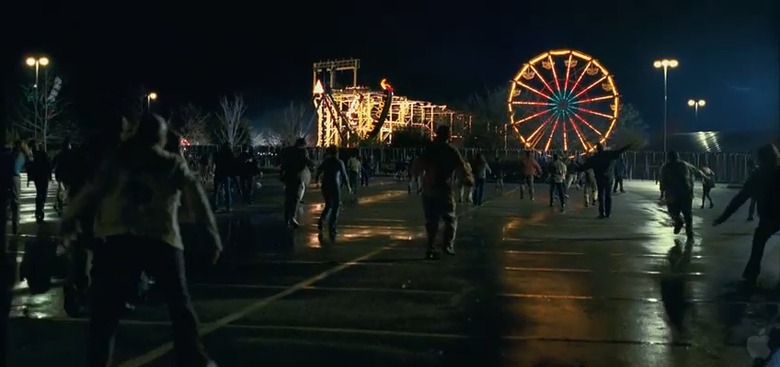 Sony Pictures has released the first trailer for Ruben Fleischer's Zombieland. Columbus (Jesse Eisenberg) has made a habit of running from what scares him. Tallahassee (Woody Harrelson) doesn't have fears. If he did, he'd kick their ever-living ass. In a world overrun by zombies, these two are perfectly evolved survivors. But now, they're about to stare down the most terrifying prospect of all: each other.
I've been calling this a "buddy zombie action comedy" but its more than that. But why try to describe it when the trailer does a great job of presenting the strange comic tone of the film. The screenplay has a lot of clever cutaway shots like "the Zombie kill of the week." And did I mention that some of the movie takes place in an amusement park? Just imagine all the fun that can be had killing zombies on and around amusement rides... I've seen some very cool things while I was on set (but I can't say anymore until the embargo is lifted next month). Watch the trailer after the jump, and leave your thoughts in the comments below.
[flv:http://media2.slashfilm.com/slashfilm/trailers/zombieland.flv 550 260]
atch the trailer in high definition on Apple. Zombieland hits theaters on October 9th 2009.