Universal's Bride Of Frankenstein Remake May Actually Happen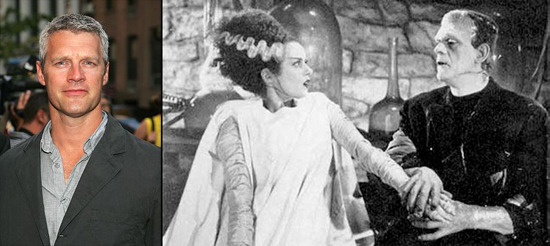 Seems like Universal has been angling for a remake of The Bride of Frankenstein for years. Now, according to the Risky Biz blog, it is rising again, this time with director Neil Burger (The Illusionist) slated to make the film a reality. Burger would write the film as well, with Illusionist co-writer Dirk Wittenborn. But when the only previous remake of the James Whale original is The Bride, with Sting and Jennifer Beals, what makes Universal think this one will fare better than previous attempts?
The studio is actively mining the old monster properties. The Wolf Man will finally see release this year after significant delay, while a Creature From the Black Lagoon re-do is in development. American Splendor writer/directors Shari Springer Bergman and Robert Pulcini once wrote a draft of Bride that skewed the film as a modern story, with the title character being brought back to life in New York. Other writers have been attached as well.
Question is: will this version actively position the bride as a more central character? The original film is a pretty straight sequel to Frankenstein in which Mary Shelly (Elsa Lancaster, who also played the bride) frames a tale in which the Monster, not actually killed at the end of Frankenstein, gradually persuades Henry Frankenstein to make him a mate. The bride is brought to life at the film's climax, but rejects the monster and causes the destruction of both creatures and Frankenstein's tower. Thematically, it's a great structure, as one being the monster thinks will accept him rejects him instead, causing him to see the fully tragic nature of his unnatural existence. Without a recent Frankenstein film to kickstart the story (the original appeared four years after the first Frankenstein film) there's a significant narrative overhead to establish just what the story is meant to do. Then again, I get the sense that not a lot of audiences would even know how the original film was strucutred, nor would they care. Burger and Wittenborn likely have a lot of wiggle room in which to script whatever they want.