Angelina Jolie's Character May Return For Wanted 2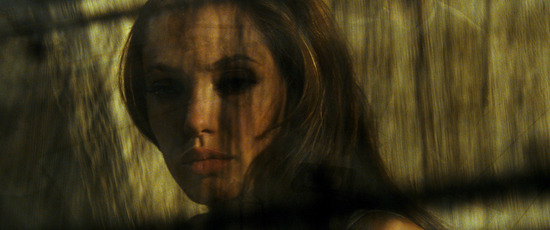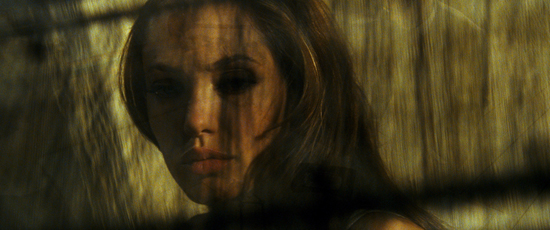 A Russian report (spoilery English version here) quotes director Timur Bekmambetov saying that he's about to start preparation for Wanted 2, and that the film could shoot in late autumn or winter. He also says that Fox, Angelina Jolie's character, will be back. (Played by her, or someone else?) Which is a bit...surprising. More (including spoilers for Wanted) after the jump.
OK, so it's not entirely surprising. Yes, Jolie died at the end of Wanted. Yet as Peter recently noted, the Wanted video game, which was created with express involvement of the film's producers, mentions that Fox's body was missing, possibly suggesting that she'd escaped. That previously seemed like over-thinking, but who knows?
According to the LA Times Fox's death was a decision that rested solely on Jolie's shoulders. "In the original, she doesn't kill herself," Jolie said. "I actually changed the ending. I said, 'If she was to find out she had killed people unjustly and was a part of something that wasn't fair, then she should take her own life.'" So the idea that Jolie will return in the role, no matter what new writer Evan Spiliotopoulos writes for the second film, is perhaps far-fetched.
Original comic series writer Mark Millar has defended Spiliotopoulos, who replaced Wanted screenwriter Chris Morgan on the sequel, but hasn't said much about where this new script is going. Material from the third and fourth issues of Millar's six-issue series didn't make it into the movie, and he previously suggested that might be incorporated into Wanted 2. Bekmambetov also said in the current report that Kostya Khabenskiy could also be resurrected. What about Morgan Freeman? Hopefully not, as his final moment was too memorable to undo.
Still, I've got no enthusiasm for this one. Wanted had some great, silly action, but the end left me furious in a way that surprised even me. I don't get perturbed by the tone of most violent and/or action movies, but the whole urge to pass on violence as a solution to your lame life problems left me wanting to punch Bekbambetov in the face. I almost relished that feeling, since it's rare that I get so lathered up over a movie as inconsequential as this one.
Discuss: Is the return of Fox a terrible idea, or a perfect fit for the absurd Wanted universe?