Hung Television Trailer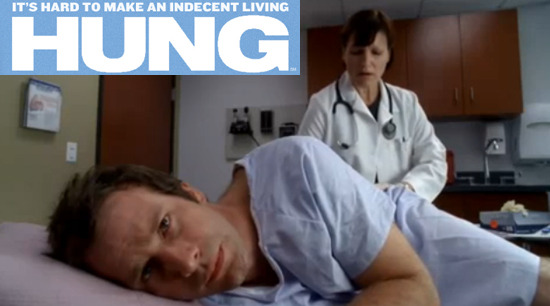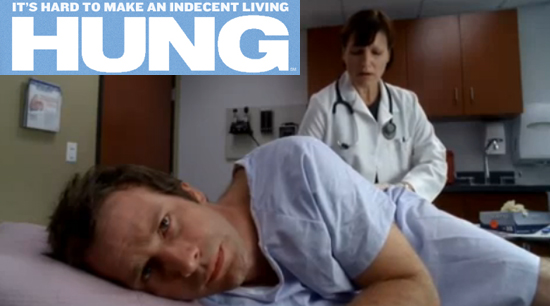 Thomas Jane could finally have his real break-out role. HBO has premiered the (SFW) trailer for Hung, a series in which Jane plays a high-school basketball coach / gym teacher who realizes that he can become a star by exploiting his giant...sexual apparatus. Anne Heche co-stars as his ex-wife, and Jane Adams (Little Children) is aboard, too, as the woman who becomes, essentially, the pimp for Jane's character. But the most notable creative name is Alexander Payne (Sideways, Election), who directed the pilot and will stay on as executive producer. Watch the trailer after the jump.
Despite the attention-getting title and premise, creators Dmitry Lipkin and Colette Burson insist that Jane's character's schlong is the hook, not the punchline. "It has its sexual moments, but the show is very much about what's happening in the country, how people are trying to survive using what God had given them," Lipkin has said. Which is an interesting way to phrase that line. Does the series have a Christian concern or subtext? Not an issue if so, but that would be a neat addition to a story that features male prostitution as a salve for financial troubles. Regardless, the sensibilities of Alexander Payne seem perfect for this show, so he's enough to get my attention.
According to Variety, the series' first season consists of the 45-minute pilot and nine 30-minute  episodes, and premieres after Tru Blood on June 28. Keep an eye on the official site for more clips and info.