James Cameron Joins Heavy Metal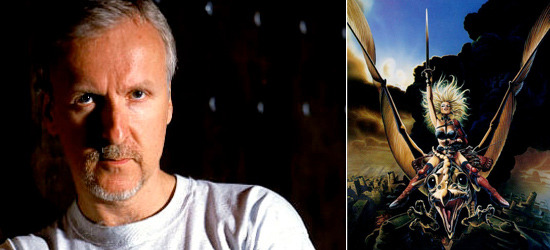 Last we heard, Kevin Eastman's new big screen Heavy Metal movie had a list of impressive directors a mile long: Zack Snyder, David Fincher, Mark Osborne (Kung Fu Panda), and Gore Verbinski (Pirates of the Caribbean trilogy). Eastman has said that three more directors would also direct segments on the animated anthology film. Since that time we've learned that Rob Zombie (Halloween) is in talks to join the mix.
But now our good friends at Film School Rejects have learned directly from Eastman that James Cameron has now come on board as Co-Executive producer, and will direct a segment. Cameron's involvement is also notable because it pretty much guarantees that the film will be 3D. It was also revealed that Jack Black would be part of Kung Fu Panda helmer Mark Osborne's comedy segment, although it was elaborated on if he would provide a voice, write, or even co-direct. Eastman says that the three other directors (one of which we assume is the previously mentioned Zombie), who have agreed but haven't officially signed on, "are equally as jaw-dropping." I do remember that Guillermo Del Toro's name was initially on the list, but the filmmaker became too busy.
Discuss: Who else would you like to see involved in a new Heavy Metal movie?