Andrew Lancaster's Accidents Happen Teaser Trailer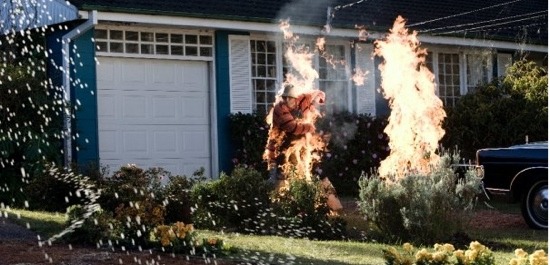 Australian composer (Alex Proyas' Garage Days) and short film filmmaker Andrew Lancaster makes his feature directorial debut with Accidents Happen, an indie dramedy that premiered at the 2009 Tribeca Film Festival.
There are dysfunctional families... and then there are the Conways. After a family tragedy, 15-year-old Billy Conway (Harrison Gilbertson) has become the de facto glue between his bitter mom (Geena Davis), distant brother (Harry Cook), and stoic dad (Joel Tobeck). But when Billy starts to act out, everything changes for him and his family.
Based loosely on Brian Carbee's autobiographical book and one-man theater production, the film is set in 1980's New England, but was shot in Sydney. The film was named by New York Post as one of the five films to look out for at Tribeca, and the Examiner called it "a promising feature debut (by director Andrew Lancaster and writer Brian Carbee) that isn't shy in its examination of a nasty-yet-funny family dynamic." Check out the teaser trailer after the jump.
via: QuietEarth